Zondervan wins multiple 2022 Christian Book Awards®
Zondervan Academic and Zondervan Reflective win in four categories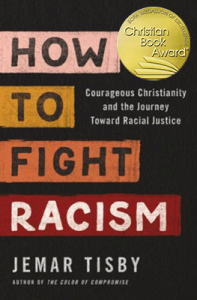 (Grand Rapids, Mich) May 2022—Zondervan, a division of HarperCollins Christian Publishing, is proud to announce its imprints, Zondervan Reflective and Zondervan Academic, received a total of four 2022 Christian Book Awards®.
Launched in 2019, Zondervan Reflective focuses on thoughtful books that address the intersection of faith and culture, as well as the challenges of ministry and leadership. They won the evening with awards in three categories:
"These award-winning titles serve as great examples of the kinds of authors and books we love to publish—practical, well-written, and relevant to today's concerns," said Ryan Pazdur, vice president and publisher of Zondervan Reflective. "We congratulate each of our authors on this well-deserved recognition."
Zondervan Academic, an imprint dedicated to serving the needs of scholars, pastors, and students, received the award for Bible Reference Work with A Theology of Paul and His Letters: The Gift of the New Realm in Christ by Douglas J. Moo
"We are honored by the recognition of Douglas Moo's A Theology of Paul and His Letters. It is a fitting acknowledgement of Dr. Moo's monumental accomplishment—what many have marked as his magnum opus—born out of many years of careful research and deep reflection on Paul's writings," said Katya Covrett, associate publisher for Zondervan Academic. "We are delighted to be the publisher of this outstanding work of New Testament scholarship."
Presented annually since 1978, the Christian Book Award program honors the "best of the year" in Christian literature. The winners were selected from 65 finalists to reflect literary excellence in 12 categories. The awards ceremony took place on May 2, at the Evangelical Christian Publishers Association's annual Leadership Summit.
Contact: Amy Bigler, Senior Public Relations Manager, amy.bigler@harpercollins.com