Zondervan launches literacy program in metro Detroit area schools
 Special youth program designed to improve literacy rates for early readers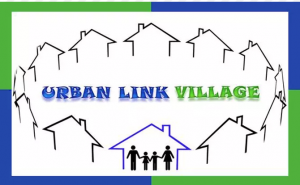 (Grand Rapids, Michigan) October 4, 2017— Zondervan, through its children's publishing division, Zonderkidz, announced today it is joining forces with three Detroit area partners to bring a new faith-based literacy program to students entering kindergarten through third grade. Zondervan is the first Christian publisher to spearhead a program and partner with community groups to address the growing literacy hurdles facing communities nationwide, and their work begins in metro Detroit.
The initiative, beginning on October 10, 2017, joins experts from the education, publishing, and nonprofit sectors to help children become proficient, enthusiastic readers of literature and the Bible prior to completing third grade. Research continues to show the critical role of reading in early childhood development. A study conducted by the Annie E. Casey Foundation highlights students who are not proficient readers when they enter the third grade are four times more likely not to graduate from high school than proficient third-grade readers. Additionally, the 2015 National Assessment of Educational Progress reports that an astounding 93% of students in Detroit Public Schools are not proficient in reading.
The pilot program will include approximately 150 kindergarten through first grade students at three local outlets: Central Detroit Christian Community Development Corporation, Westside Christian Academy, and Urban Link Village. The Global Summit, Zondervan's strategic partner, recommended the three sites and is helping with coordination and oversight efforts for the program.
"We are thrilled for the opportunity to come alongside these outstanding organizations to help students become more confident in their reading and nurture self-esteem as proficient readers," said Annette Bourland, Senior Vice President and Group Publisher, Zondervan. "By equipping students, their parents and educators, we hope this initiative encourages entire communities to invest in their young readers and future leaders."
For its part, Zondervan will be providing books, teacher guides, discussion questions, flash cards, and other activities that accompany titles from Zonderkidz's successful I Can Read series that has been helping children learn how to read for generations.
"Instilling a lifelong love of reading is the cornerstone of everything we do," remarked Henry Wells, Campus Principal of Westside Christian Academy. "We are excited to be partnering with Zondervan and believe the mission of this initiative will set our students on a path of discovery and success in the coming months."
The initiative runs through the 2017-2018 school year with plans to extend based on the success of this year's pilot.
Zondervan is a world leading Bible publisher and provider of Christian communications.  Zondervan, part of HarperCollins Christian Publishing, Inc., delivers transformational Christian experiences through its bestselling Bibles, books, curriculum, academic resources and digital products. The Company's products are sold worldwide and translated into nearly 200 languages. Zondervan offices are located in Grand Rapids, Mich.  For additional information, please visit www.zondervan.com.
Zonderkidz™, the children's division of Zondervan, inspires young lives through imagination and innovation. As a leader in Christian children's communications, it creates products that awaken the hearts and touch the souls of kids under 12. Zonderkidz is also the publisher of the NIrV (New International Reader's Version) Bible translation, the 3rd-grade reading level edition of the NIV. For additional information, please visit www.zondervan.com.