From Latasha Morrison, author of the award-winning New York Times bestseller "Be the Bridge," two new nonfiction works to WaterBrook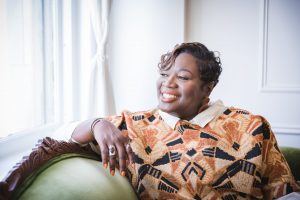 In the first book, "Brown Faces, White Spaces," tentatively slated for release in Spring 2023, the diversity expert and founder of Be the Bridge considers the historic and contemporary circumstances feeding the systemic racism that impacts the daily experience of Brown and Black people and offers practical prompts to help readers reverse the effects of the injustice baked into a variety of institutions and spaces, from the legal system to entertainment to housing to churches.
A second work, as yet untitled, will follow.
Laura Barker acquired world rights in an exclusive submission by Mike Salisbury at Yates & Yates.  For rights queries, please contact Denise Cronin, decronin@prh.com.
WaterBrook is an imprint of Random House, a division of Penguin Random House LLC