WaterBrook & Multnomah add Sarah Rubio
and Bunmi Ishola to Editorial team
Laura Barker, Vice President and Publisher for WaterBrook and Multnomah, announced two new additions to the editorial team both with a focus on children's publishing.
SARAH RUBIO joins WaterBrook as Executive Editor, reporting to Laura Barker. With more than  thirteen years of publishing experience, Sarah most recently served as Senior Editor for children's and young adult titles at Tyndale House Publishers, where she established a strong reputation for acquiring and shaping books for the Christian children's market, including titles by VeggieTales co-creator Mike Nawrocki and bestselling authors Amy Parker and Dandi Daley Mackall. Prior to that, Sarah served as Associate Editor for Spanish Books, also at Tyndale. In addition, she is the author of the picture book Far from Home: A Story of Loss, Refuge, and Hope, which was selected as one of Christianity Today's Best Books of the Year and was a finalist for the 2020 ECPA Book Awards. Sarah will be spearheading the acquisitions for our children's list, which continues to be a vital aspect of our overall publishing program.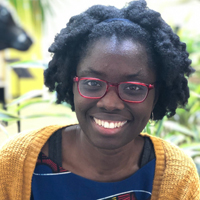 BUNMI ISHOLA is joining our team as Editor, reporting to Sarah Rubio. Through her work at Kidsbooks Publishing and Sourcebooks Kids, as well as her experience as a former middle-school educator, Bunmi brings firsthand insights on how books inspire and inform young minds. She is adept at market research and has a passion for creating books that children and their parents will find irresistible. We are delighted that she is bringing her impressive organizational, investigative, and editorial expertise to the development of our children's titles, from acquisition through publication.
WaterBrook and Multnomah welcomes Sarah and Bunmi to the Colorado team. "I know they will lift our children's publishing program to the next level with excellence and passion," says Barker.
WaterBrook and Multnomah are imprints of Random House, a division of Penguin Random House, LLC.