WaterBrook and Multnomah announce publicity and marketing promotions
WaterBrook and Multnomah is pleased to announce two well-deserved promotions on its publicity and marketing teams.
Lisa Beech is promoted to Associate Director of Publicity, WaterBrook/Multnomah
A beloved member of the WaterBrook and Multnomah team, Lisa's sunny disposition, can-do attitude, and tenacious approach to capturing coverage for our books makes her a highly valued part of the Christian publishing team—by colleagues and authors alike. She has been the PR muscle behind such bestsellers as Crazy Faith and Relationship Goals by Michael Todd, The Ruthless Elimination of Hurry and Live No Lies by John Mark Comer, Tim Tebow's New York Times bestsellers, and many more. She always applies her tenacity, publicity acumen, and trademark positivity and creativity to bring continued attention to our books, including capturing more secular coverage to Tim Tebow's upcoming title Mission Possible, Kendra Adachi's The Lazy Genius Kitchen, and Jordan Lee Dooley's Embrace Your Almost.
Douglas Mann is promoted to Assistant Director, WaterBrook & Multnomah.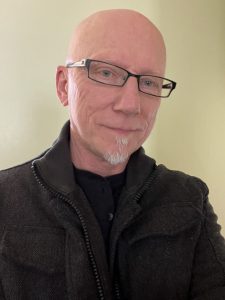 Since joining WaterBrook and Multnomah in 2016, Douglas has consistently delivered innovative and effective marketing plans for many of the imprints' high-profile authors and titles. He has been the marketing muscle behind such bestsellers as The Ruthless Elimination of Hurry and Live No Lies by John Mark Comer, The More of Less and The Minimalist Home by Joshua Becker, and The Way of the Warrior by Erwin McManus. He also held a critical role within the marketing team for the NYT bestseller, Relationship Goals by Michael Todd. Douglas is a member of the creative team that launched the Ink & Willow gift line with bestsellers including 52 Weeks of Gratitude and Rise Up. He'll bring his marketing expertise and talent to take Christian books into the mainstream with Michael Phillip's upcoming title Wrong Lanes Have Right Turns, Joshua Becker's Things That Matter, and Carlos Whittaker's How to Human. 
WaterBrook and Multnomah are imprints of Random House, a division of Penguin Random House, LLC.