W Publishing hires Becky Melvin as director of publicity
(Nashville, TN) 

August 14, 2017

— The W Publishing Group, an imprint of Thomas Nelson, announced Becky Melvin as the new director of publicity. In this role, Melvin will oversee maintaining strategic relationships with media outlets across all touchpoints and direct the group's publicity strategies.  Melvin will also be the media contact for upcoming titles in 2018 by bestselling authors Scott Hamilton, Kathie Lee Gifford, Dr. Kristi Funk, and Rory Feek.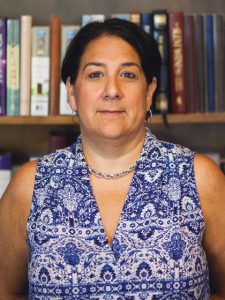 Melvin comes to W Publishing from Baltimore's Kennedy Krieger Institute, where she served as the director of public relations, social relations and social media. During her tenure, Melvin worked with national media outlets such as ESPN, USA Today, BBC and NBC Nightly News. Her publicity experience also includes working for Wounded Warrior Project, Inc. and Shriners Hospitals for Children, where she secured national publicity coverage from CNN, Fox & Friends, and the NFL Network. 
"Becky's national media storytelling experience will be invaluable to our team as we help our authors share their stories that inspire the world," Lori Cloud, v-p of marketing for W Publishing. 
To contact Becky Melvin with media interest for any upcoming W Publishing titles, please email her at becky.melvin@harpercollins.com. 
About Thomas Nelson:
 Thomas Nelson is a world leading publisher and provider of Christian content and has been providing readers with quality inspirational product for more than 200 years. As part of HarperCollins Christian Publishing, Inc., the publishing group provides multiple formats of award-winning Bibles, books, gift books, cookbooks, curriculum and digital content, with distribution of its products in more than 100 countries. Thomas Nelson is headquartered in Nashville, TN. For additional information visit www.thomasnelson.com.