Tyndale Kids to release new devotionals for preteen boys and girls
Carol Stream, Ill. (September 16, 2021) — Tyndale House Publishers (@tyndalehouse) will release Devos for Brave Boys by Jesse Florea and Karen Whiting and Devos for Brave Girls by Katrina Cassel on November 9.
These 60-day devotionals are designed to encourage boys and girls ages 8 to 12 to form the habit of opening their Bibles and reading directly from God's Word. Featuring updated devotions from the best-selling titles The One Year Devotions for Active Boys and The One Year Devotions for Girls Starring Women of the Bible, the daily readings will teach readers to apply biblical concepts to their own lives. The books include engaging activities, puzzles, quizzes, and jokes to engage readers in a fun way, while also emphasizing how to love others courageously, share faith boldly, and trust in God's power and protection.
For more information or for media inquiries, please contact Kristen Schumacher, kristenschumacher@tyndale.com.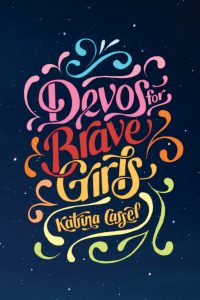 Since its founding in 1962, Tyndale House Publishers has been a voice to trust for generations of readers. Today, Tyndale is one of the largest independent Christian publishers in the world. Tyndale's mission is to make the Bible accessible to as many people as possible in language that they can relate and respond to. Tyndale publishes the Holy Bible, New Living Translation (NLT) and offers nonfiction books that equip readers with Christ-centered insight, counsel, and life-improving stories. In addition, Tyndale publishes fiction from fresh new voices and celebrated authors alike, capturing the imagination of millions of readers. With a deep understanding of the importance of nurturing future generations, Tyndale also publishes children's products that make God's Word and wisdom come alive. Tyndale's independent status allows it to follow its founding model, giving a majority of annual revenue—more than $110 million throughout its history—to charitable missions. With every book purchased, Tyndale readers help meet the physical and spiritual needs of people around the world. Tyndale.com
Contact: Kristen Schumacher, kristenschumacher@tyndale.com, 630.784.5103