Tyndale House Publishers to release three engaging gift products this spring
Carol Stream, Ill. (January 10, 2021) Tyndale House Publishers will release three new gift book products between March 8 and April 5, 2022. The new products—Life Is Sweet, Y'all; Sweet Tea Secrets from the Deep-Fried South; and Come Sit a Spell—aim to bring joy, encouragement, hope, and humor to your every day.
Life Is Sweet, Y'all
Wit and Wisdom with a Side of Sass
"Zip that lip!"
"Don't be a worrywart!"
Do either of these Mama expressions sound familiar? Life Is Sweet, Y'all is a collection of delightful reflections laced with timeless truths and folksy quips from the past that celebrate the sweet gifts the good Lord provides. Packed with plenty of practical life lessons, helpful household hints, and recipes that Mama used to make, this handy guide to a happy life makes a great gift for any woman who longs for yesteryear. Consider it a slice of heaven topped with a whole lot of love and laughter.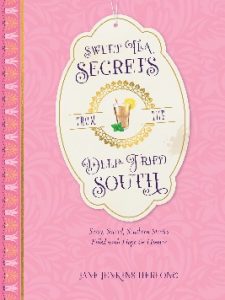 Sweet Tea Secrets from the Deep-Fried South
Sassy, Sacred, Southern Stories Filled with Hope and Humor
Southern humorist Jane Jenkins Herlong brings readers joy and humor with her 50 unusual but true faith-filled stories of growing up in the South Carolina low country. Whether you love Southern ways of life or find them strange and amusing, you'll be entertained and inspired with warm Southern-fried humor and tried-and-true tips for attaining the best version of yourself. Jane's 50 stories address specific landmark events along with topics such as fitting into the covered-dish church culture; sacred sisterhood; sassy, seasoned Southern women and why they are drawn to beauty pageant competitions; and much more!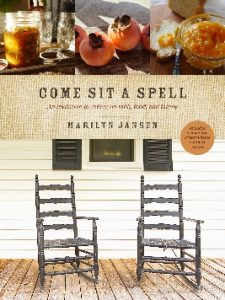 Come Sit a Spell
An Invitation to Reflect on Faith, Food, and Family
Come Sit a Spell takes you back to a time when people's lives were real and raw, when folks lived full of hard-worn love. Through her personal reflections on growing up in the Missouri Ozarks, Marilyn Jansen reminds us that God's love comforts and guides us even when the pantry is empty. These stories, based on memories from three generations of kitchens, come fully baked with recipes that just about anyone can master and a list of ingredients that are probably already in your cupboard. Come Sit a Spell is about people and food—not the glamorous kind, but the everyday, love-'em-with-all-you-got kind that is the foundation of country homes across America.
---
Life Is Sweet, Y'all
ISBN 978-1-4964-5313-6 / Hardcover: $14.99 / March 2022
Sweet Tea Secrets from the Deep-Fried South
ISBN 978-1-4964-5591-8 / Hardcover: $16.99 / March 2022
Come Sit a Spell
ISBN 978-1-4964-5367-9 / Hardcover: $16.99 / April 2022
Tyndale.com
Since its founding in 1962, Tyndale House Publishers has been a voice to trust for generations of readers. Today it is one of the largest independent Christian publishers in the world. Tyndale has proved to be a faithful guide by helping readers discover the life-giving truths of the Bible. Its mission is to open God's Word to as many as possible in language they can relate to and understand. Tyndale's independent and nonprofit status allows the company to follow its founding model, giving a majority of its net income to charitable missions—more than $110 million throughout its history. With every book purchased, Tyndale readers are helping to meet the physical and spiritual needs of people around the world.
Contact: Isabella Graunke, isabellagraunke@tyndale.com