Tyndale House Publishers to publish Amy K. Sorrells's "40 Days of Hope for Healthcare Heroes"
Carol Steam, Ill. (April 30, 2021) — This summer, Tyndale House Publishers will release a 40-day compilation of hope and encouragement for healthcare heroes.
Healthcare workers are trained to be strong and stoic, but behind the mask there is fear, frustration, and exhaustion. Especially in these days of COVID-19, healthcare workers are suffering from their own epidemic of burnout and emotional injury as a result of dwindling resources and being overworked.
Author and registered nurse Amy Sorrells wants healthcare heroes to know there is hope for weary feet and exhausted souls! She created 40 Days of Hope for Healthcare Heroes to provide hope for all healthcare workers: doctors, nurses, pharmacists, PTs, OTs, STs, MAs, social workers, chaplains, aides, hospital security, and everyone in between.
In 40 Days of Hope for Healthcare Heroes readers will find inspiration and prayers to help renew their faith and focus, center their heart, and be inspired to rededicate themselves to the medical career they love. This beautifully designed giftbook combines short stories from the front lines, "Breakroom Boosts" to encourage and energize, space to journal, and prayers that are quick enough to recite during handwashing—something that occurs multiple times a day. Healthcare workers across all continuums of care will want to read this book to rediscover the joy of their calling and experience a balm of relief for their caregiving soul.
Amy Sorrells has created a special Facebook page to celebrate healthcare heroes and those who love them. Users are invited to share photos and articles about the healthcare heroes in their life. In addition, this special Facebook page provides a place where healthcare workers can find tips and suggestions for selfcare. Posts can be COVID-related, or about someone who has inspired them in their medical career.
As both an author and a nurse, Amy Sorrells knows firsthand about broken places, and her overarching mission has always been to provide people with hope in the midst of brokenness. A graduate of DePauw University in Indiana, Amy studied creative writing and nursing. A registered nurse and respected administrator for over twenty-seven years, she writes, edits, and designs hundreds of patient- and staff-focused publications. Author of the award-winning How Sweet the Sound and three other novels, she is also a former weekly columnist for the Zionsville Times Sentinel newspaper. Amy's professional, medical writing has been featured in national journals such as Healthcare Design, Nursing Economics, Indiana Nursing Quarterly, and the American Journal of Critical Care.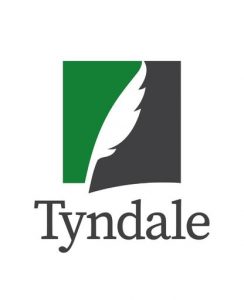 Since its founding in 1962, Tyndale House Publishers has been a voice to trust for generations of readers. Today, Tyndale is one of the largest independent Christian publishers in the world. Tyndale's mission is to make the Bible accessible to as many people as possible in language that they can relate and respond to. Tyndale publishes the Holy Bible, New Living Translation (NLT), and offers nonfiction books that equip readers with Christ-centered insight, counsel, and life-improving stories. In addition, Tyndale publishes fiction from fresh new voices and celebrated authors alike, capturing the imagination of millions of readers. With a deep understanding of the importance of nurturing future generations, Tyndale also publishes children's products that make God's Word and wisdom come alive. Tyndale's independent status allows it to follow its founding model, giving a majority of annual revenue—more than $110 million throughout its history—to charitable missions. With every book purchased, Tyndale readers help meet the physical and spiritual needs of people around the world.