Tyndale House Publishers to host three virtual author events at U.S. Book Show
CAROL STREAM, Ill.—May 21, 2021—Tyndale House Publishers (@TyndaleHouse) will host three live author events, via Zoom, from their virtual booth at the U.S. Book Show. The author talks will take place on Tuesday, May 25, and Wednesday, May 26. The lineup includes bestselling and award-winning authors, across multiple fiction genres, as follows:
Tuesday, May 25, at 11 a.m. EDT—New York Times bestselling author Joel C. Rosenberg is joined by new authors to Tyndale, bestselling coauthor team Andrews & Wilson, who will talk about the suspense and thriller genre.
Tuesday, May 25, at 12 p.m. EDT—Radio host and award-winning author Chris Fabry chats on the front porch with Southern fiction authors T. I. Lowe, Robin W. Pearson, and Michelle Shocklee.
Wednesday, May 26, at 3 p.m. EDT—Meet historical fiction authors Lynn Austin, Stephanie Landsem, and Patricia Raybon.
The virtual events will be moderated by Tyndale fiction publisher Karen Watson and will include daily giveaways. Participants can sign up to win a bag of galleys, a complete Francine Rivers library, and a copy of The Art of Life Bible.
For more information regarding author events, please contact katiedodillet@tyndale.com.
Register for the U.S. Book Show.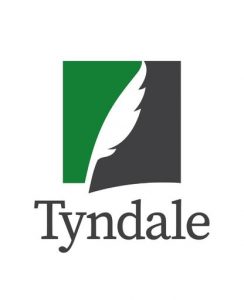 Since its founding in 1962, Tyndale House Publishers has been a voice to trust for generations of readers. Today, Tyndale is one of the largest independent Christian publishers in the world. Tyndale's mission is to make the Bible accessible to as many people as possible in language that they can relate and respond to. Tyndale publishes the Holy Bible, New Living Translation (NLT), and offers nonfiction books that equip readers with Christ-centered insight, counsel, and life-improving stories. In addition, Tyndale publishes fiction from fresh new voices and celebrated authors alike, capturing the imagination of millions of readers. With a deep understanding of the importance of nurturing future generations, Tyndale also publishes children's products that make God's Word and wisdom come alive. Tyndale's independent status allows it to follow its founding model, giving a majority of annual revenue—more than $110 million throughout its history—to charitable missions. With every book purchased, Tyndale readers help meet the physical and spiritual needs of people around the world.
Contact:  Katie Dodillet, katiedodillet@tyndale.com  630.784.5275