Tyndale House Publishers releases Les Misérables: An Engaging Visual Journey, latest title in Tyndale's Visual Journey series
Carol Steam, Ill. (March 5, 2021)— Les Misérables: An Engaging Visual Journey, Tyndale House Publishers' newest release in the Visual Journey series, offers Victor Hugo's masterpiece as a mixed-media special edition, complete with French-inspired watercolor paintings, decorative script, vintage imagery, and rich character bios. Les Misérables is a story of compassion, forgiveness, justice, and the will to survive in the shadow of turmoil and revolution.
This new edition reflects vintage flair in its highly emotive, colorful, art-driven rendering of this classic story. It features hand-lettering, along with foil and embossed elements. As the reader experiences and connects with this unique, artfully designed Visual Journey, its pages become a canvas on which to chronicle their own story, struggles, and personal triumphs. Since first published in 1862, Les Misérables has inspired millions of people to embrace sacrificial agape love and kindness—and to extend care and compassion to the poor and marginalized.
Les Misérables is the second Visual Journey book, abridged by Jim and Terri Kraus (softcover, ISBN 978-1-4964-4296-3, $16.99). The first book in the series, Hinds' Feet on High Places: An Engaging Visual Journey (softcover, ISBN 978-1-4964-2467-9, $15.99), released in Fall 2017 and has been a great success, winning a 2018 ECPA Top Shelf Book Cover Award and selling over 50,000 copies. It is proving to be a perennial seller, with more copies sold in the last 12 months than in the first 12 months of release.
Tyndale's Visual Journey series is all about classic works reimagined for new audiences and repeat readers. These books use illustrations and artistically rendered quotes to complement and enhance the story. Throughout this series, lengthy tomes such as Les Misérables have been condensed to make the story more approachable and accessible for readers who've always wanted to read these masterpieces but were intimidated by the page count. The Visual Journey easy-to-read format appeals to visual readers, reluctant readers, and repeat readers who wish to experience these stories in a brand-new way. Books in this series feature unique and "gifty" packaging, telling classic stories with full-color images, original watercolor paintings, and hand-lettered Scripture and quotes. Larger fonts and generous breathing space within the typesetting allow for a more comfortable reading experience.
Upcoming editions of reimagined classics in this series include:
A Christmas Carol: An Engaging Visual Journey (Fall 2021 release) ISBN 978-1-4964-4997-9
The Hiding Place: An Engaging Visual Journey (Spring 2022) ISBN 978-1-4964-5610-6
For media inquiries or more information on this series, please contact Katie Dodillet, katiedodillet@tyndale.com.
Les Misérables: An Engaging Visual Journey produced by Tyndale House Publishers
ISBN: 978-1-4964-4296-3  Softcover: $16.99  February 2021  Tyndale.com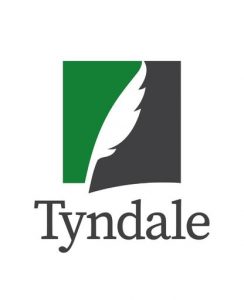 Since its founding in 1962, Tyndale House Publishers has been a voice to trust for generations of readers. Today, Tyndale is one of the largest independent Christian publishers in the world. Tyndale's mission is to make the Bible accessible to as many people as possible in language that they can relate and respond to. Tyndale publishes the Holy Bible, New Living Translation (NLT) and offers nonfiction books that equip readers with Christ-centered insight, counsel, and life-improving stories. In addition, Tyndale publishes fiction from fresh new voices and celebrated authors alike, capturing the imagination of millions of readers. With a deep understanding of the importance of nurturing future generations, Tyndale also publishes children's products that make God's Word and wisdom come alive. Tyndale's independent status allows it to follow its founding model, giving a majority of annual revenue—more than $110 million throughout its history—to charitable missions. With every book purchased, Tyndale readers help meet the physical and spiritual needs of people around the world.