Tyndale House Publishers pivots to host 4th annual Warehouse Sale completely online
For the safety of the community, Tyndale's 2020 Annual Warehouse Sale will be hosted online at tyndalewarehousesale.com from November 9th through the 20th, rather than in-person at the corporate office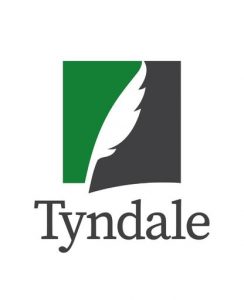 Carol Stream, Ill. (October 15, 2020)—In light of Covid-19 safety concerns, Tyndale House Publishers will host its Annual Warehouse Sale completely online this year, from Monday, November 9, to Sunday, November 20, at tyndalewarehousesale.com.
The Annual Warehouse Sale will offer favorite fiction, nonfiction, children's books, and Bibles all on sale (up to 75% off) while supplies last. Customers will be able to purchase Warehouse Sale product and non-Warehouse Sale product in the same shopping cart as well as register for exclusive giveaways through an online raffle.
Though Tyndale looks forward to the possibility of hosting the Annual Warehouse Sale in-person next fall, the sales team is excited to provide a convenient experience for online customers this year. "With everyone's safety top of mind, we hope our local and online shoppers alike will enjoy the virtual sale, finding resources to bless their congregations and communities," said Debbie Johnson, vice president of corporate marketing. Aside from being a convenient way to purchase Christmas gifts for friends and family members, the Warehouse Sale has served as a good opportunity for customers to purchase books and Bibles in bulk for their churches and ministries.
For the latest updates on Tyndale's Warehouse Sale and other news, follow Tyndale on Facebook @TyndaleHouse or visit tyndalewarehousesale.com.
Since its founding in 1962, Tyndale House Publishers has been a voice to trust for generations of readers. Today, Tyndale is one of the largest independent Christian publishers in the world. Tyndale's mission is to make the Bible accessible to as many people as possible in language that they can relate and respond to. Tyndale publishes the Holy Bible, New Living Translation (NLT) and offers nonfiction books that equip readers with Christ-centered insight, counsel, and life-improving stories. In addition, Tyndale publishes fiction from fresh new voices and celebrated authors alike, capturing the imaginations of millions of readers. With a deep understanding of the importance of nurturing future generations, Tyndale also publishes children's products that make God's Word and wisdom come alive. Tyndale's independent status allows it to follow its founding model, giving a majority of annual revenue—more than $100 million throughout its history—to charitable missions. With every book purchased, Tyndale readers help meet the physical and spiritual needs of people around the world.