Tyndale House Publishers launches Tyndale Refresh, new health and wellness imprint
CAROL STREAM, Ill. (May 21, 2021)—Tyndale House Publishers today announced the launch of Tyndale Refresh, a new imprint focusing on books that promote health and well-being in all aspects of life, drawing on the expertise of top researchers as well as experts and practitioners in medicine, science, psychology, religion, nutrition, fitness, and lifestyle improvement. The tagline for Tyndale Refresh is: Think well. Live well. Be well.
Tyndale Refresh authors will write in the space where faith and human thriving intersect.
The first Tyndale Refresh books will release in fall 2021, with authors including Danielle Walker, a New York Times bestselling cookbook author (Against All Grain, Meals Made Simple, Celebrations, and Eat What You Love), health advocate, and self-trained chef. In her soon-to-be-released memoir, Food Saved Me, Danielle for the first time shares the full story of her journey to finding life again through the healing power of food, giving hope and practical help to those like herself who suffer from health conditions that restrict their lives and enjoyment of food.
Another author launching a book with Tyndale Refresh this fall is Dr. Michael Guillen, a physicist, bestselling author, former Harvard University physics instructor, and former ABC News science editor, a post he filled for fourteen years. In Believing Is Seeing, he argues for a worldview that accommodates both faith and science. A former atheist who once believed that people of faith are mostly weak-minded folks who just don't understand science, Dr. Guillen ultimately changed his mind because of science, concluding that not only does science depend on faith, but faith is actually the strongest power in the universe.
"We are creating Tyndale Refresh because we believe it's important and possible to live a life of balanced physical, emotional, mental, and spiritual well-being," said Jan Long Harris, executive publisher of nonfiction. "For that reason, it's important to stay on top of the latest expert knowledge about health, wellness, and science. Tyndale Refresh books will appeal to readers who are intelligent, curious, health-conscious, and open to how Christian spirituality can enhance overall well-being."
Tyndale Refresh expects to release six to eight titles a year. Books on health, wellness, psychology, and science that were previously published under the Tyndale Momentum imprint, including titles by popular authors such as Daniel Amen, MD, Curt Thompson, MD, Stephen Arterburn, and Alisa Keeton, will be rebranded with Tyndale Refresh when they are reprinted.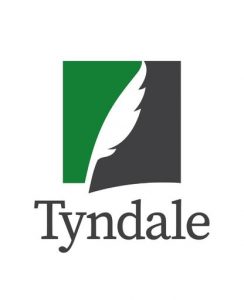 Since its founding in 1962, Tyndale House Publishers has been a voice to trust for generations of readers. Today, Tyndale is one of the largest independent Christian publishers in the world. Tyndale's mission is to make the Bible accessible to as many people as possible in language that they can relate and respond to. Tyndale publishes the Holy Bible, New Living Translation (NLT) and offers nonfiction books that equip readers with Christ-centered insight, counsel, and life-improving stories. In addition, Tyndale publishes fiction from fresh new voices and celebrated authors alike, capturing the imagination of millions of readers. With a deep understanding of the importance of nurturing future generations, Tyndale also publishes children's products that make God's Word and wisdom come alive. Tyndale's independent status allows it to follow its founding model, giving a majority of annual revenue—more than $110 million throughout its history—to charitable missions. With every book purchased, Tyndale readers help meet the physical and spiritual needs of people around the world.