Tyndale House Publishers announces
custom Bible program
Cover Expressions will allow customers to create customized Bible covers to celebrate life's most important events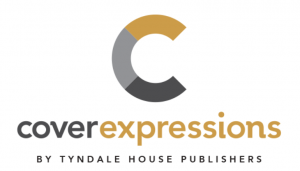 CAROL STREAM, ILL. (July 12, 2018) – Tyndale House Publishers has announced Cover Expressions — www.coverexpressions.com — an innovative Bible program that will afford consumers the ability to create customized Bible covers to celebrate life's most important events.
Comments Jeff Johnson, President and COO of Tyndale House, "It's easy to remember the times when the gift of a Bible marked an important moment in your life: graduation, weddings, birth of a child, military service, or retirement. With Cover Expressions, creating a custom Bible has never been easier, from selecting the right Bible edition for the occasion, to designing a cover with ready-to-use templates, to creating a unique design using personal photos and artwork. The Bible is the ultimate gift and  blessing for every age and stage of life, and now anyone can create covers that express what's in their heart with Cover Expressions."
Cover Expressions Bibles are offered in a variety of bindings in multiple translations: the New Living Translation, the King James Version, The Message and the Spanish Bible, Nueva Tradiccion Viviente. A Journaling Bible with margins for notes and coloring is also available as well as a Children's Story Bible for early readers.
"The mission of Tyndale House is to minister to the spiritual needs of people," Johnson states. "Providing gift Bibles with customizable covers is an extension of our corporate purpose."
Tyndale House Publishers, founded in 1962, is the world's largest privately held Christian publisher of books, Bibles, and digital media. Tyndale has published many New York Times bestsellers. The largest portion of its profit goes to the nonprofit Tyndale House Foundation, which makes grants to help meet the physical and spiritual needs of people around the world. Tyndale was founded to publish Living Letters, which later comprised part of The Living Bible, a contemporary paraphrase of the Bible that became a global publishing phenomenon. Tyndale now publishes the Holy Bible, New Living Translation (NLT), the translation of choice for millions of people.