Tyndale House Publishers and NavPress to release new Bible and devotional titles this fall
Carol Steam, Ill. (August 8, 2018) — This fall, Tyndale House Publishers and its alliance partner NavPress are releasing new Bible and devotional products—practical tools to strengthen readers' faith daily. This diverse collection features titles designed to foster a love of knowing God and exploring His word daily. Readers will gain wisdom, discover biblical truth, experience deeper relational fellowship and possess a love for Scripture. All titles are available through Tyndale.com.
---
NLT Life Application Study Bible 3rd Edition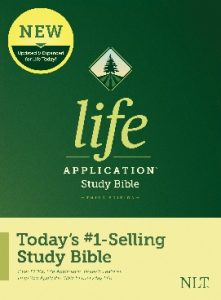 Tyndale | ISBN 978-1-4964-3382-4 (hardcover) | October 1, 2019
Trusted & Treasured by Millions of Readers over 30 years, the Life Application Study Bible Is Today's #1–Selling Study Bible.  Now it has been thoroughly updated and expanded, offering even more relevant insights for understanding and applying God's Word to everyday life in today's world.
Discover How You Can Apply the Bible to Your Life Today
With a fresh two-color interior design and meaningfully updated study notes and features, this Bible will help you understand God's Word better than ever. It answers the real-life questions that you may have and provides you practical yet powerful ways to apply the Bible to your life every day.
Study the stories and teachings of the Bible with verse-by-verse commentary. Gain wisdom from people in the Bible by exploring their accomplishments and learning from their mistakes. Survey the big picture of each book through overviews, vital statistics, outlines, and timelines, and grasp difficult concepts using in-text maps, charts, and diagrams—all to help you do life God's way, every day. 
---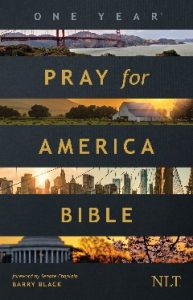 The One Year Pray for America Bible
Tyndale | ISBN 978-1-4964-4373-1 (softcover) | December 3, 2019
Pray for the pressing needs of the United States of America as you read through the whole Bible in just one year. The One Year Pray for America Bible provides the structure to help you read God's life-changing Word in the clear and easy-to-read New Living Translation in just 15 minutes a day. It includes daily nonpartisan prayer prompts and inspirational prayers from famous Americans that help you intercede for your neighbors and your nation. This special edition of The One Year Bible equips you to apply your daily Bible reading as short prayers for leaders in every sphere of civic life. The One Year Pray for America Bible will help you apply the principles of God's unchanging Word to effective prayer for our rapidly changing society. Allow God to change you and our country as you spend a year in the Word and on your knees.
---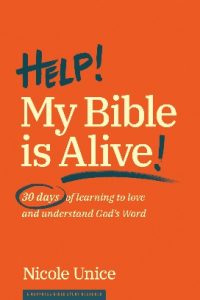 Help! My Bible Is Alive!
Nicole Unice | ISBN 978-1-64158-021-2 (softcover) | October 22, 2019
We want to experience God through the Bible . . . We really do!
But our good intentions fall flat when reading the Bible just doesn't seem to make that happen. What should feel dynamic and important and alive often feels confusing and boring and irrelevant. But it doesn't have to.
In Help! My Bible Is Alive!, pastor and Bible teacher Nicole Unice brings life back to reading the Bible by helping you personally encounter God through his Word.
Take this 30-day challenge and develop habits that will sustain a vibrant spiritual life where the Word of God is alive and active for you.
---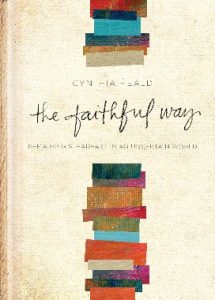 The Faithful Way
Cynthia Heald | ISBN 978-1-64158-025-0 (hardcover) | November 5, 2019
In The Faithful Way, treasured Bible-study teacher Cynthia Heald challenges believers of all ages to remain faithful to guard their hearts and be on the alert against temptation. Our goal, no matter our age, should be to follow Christ well and finish strong. The Faithful Way is a 31-day devotional study that both cautions and comforts as Cynthia leads readers through the lessons God has taught her through His character, His Word, and His saints.
The Faithful Way will equip readers to face temptations, encourage them in an intentionally faithful life that brings honor to Christ, and enable them to say, "I have remained faithful." 
---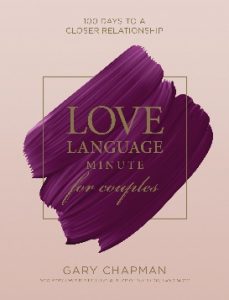 Love Language Minute for Couples
Gary Chapman | ISBN 978-1-4964-4030-3 (hardcover) | September 3, 2019
From the bestselling author of The 5 Love Languages comes a beautiful gift for every couple looking to deepen their relationship with one another—and with God.
Are you and your spouse speaking the same language? He sends you flowers when what you really want is time to talk. She gives you a hug when what you really need is a home-cooked meal. The problem isn't love―it's your love language. Adapted from The One Year Love Language Minute Devotional, this 100-day giftable devotional is perfect for the couples in your life—or for you and your spouse! As you learn how to express heartfelt love to your loved one, you'll find yourselves deeper in love and growing closer to God—together—as a result.
---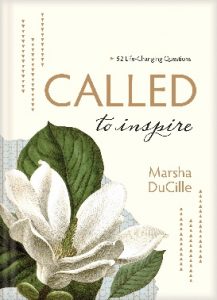 CALLED to Inspire
Marsha DuCille | ISBN 978-1-4964-3598-9 (hardcover) | October 8, 2019
Do you sense God prompting you to do something special with your life? Do you feel totally unprepared to answer His call? 
Get ready for your heart to be emboldened and your faith strengthened! In CALLED to Inspire, Marsha DuCille, founder and publisher of CALLED magazine, leads you through a 52-question devotional experience to help you discover a rich, victorious life guided by God. With each weekly devotion, you'll find compelling answers to life's most significant questions. Each reading is accompanied by a powerful prayer, a meaningful verse to hide in your heart, a declaration to defend and fortify your faith, and journaling space to record your thoughts.
Let CALLED to Inspire encourage you to step outside your comfort zone and give you the strength and confidence to hear God's calling in your life. Cling to this companion week after week—and dare to render your answer.
---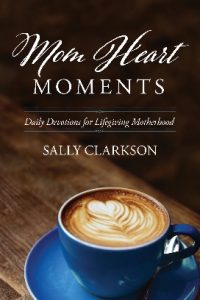 Mom Heart Moments: Daily Devotions for Lifegiving Motherhood
Sally Clarkson | ISBN 978-1-4964-3210-0 (softcover) | October 8, 2019
Beloved author Sally Clarkson shares her heart and wisdom for mothers—and offers hope for each day.
A mother who lives well in her God-ordained role is of great beauty and inestimable value to the future history of any generation. Her impact is irreplaceable and necessary to the spiritual formation of children who will be the adults of the next generation. Fun, comfort, humor, graciousness, spiritual passion, compassion for the lost, hospitality, chores, meals, training, life-giving words, hours and hours of listening and playing and praying and reading—all are parts of the mosaic of soul development.
Spend the year with Mom Heart Moments, the first devotional by beloved author Sally Clarkson, and discover how as a mother you can draw closer to the heart of God. In a world constantly vying for our attention, it can be easy to get caught up in the chaos. Each day of this beautiful devotional offers encouragement and direction to become the mother God has called you to be.
---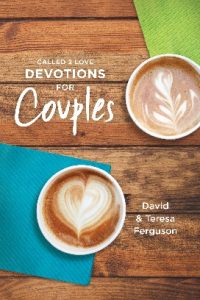 Called 2 Love Devotions for Couples
David and Teresa Ferguson | ISBN 978-1-4964-4281-9 (softcover) | October 8, 2019
Whether you have been married a few months or a few years, it's likely that your level of intimacy could be better. You know the problems stem from the ways you relate. But how can you change?
Called 2 Love Devotions for Couples will help you give and receive love in a whole new way. Through the proven principles in this devotional, you will find fresh strength and new inspiration to meet your spouse's relational needs. David and Teresa Ferguson, cofounders of Intimate Life Ministries, are seasoned counselors who can guide you toward better relational health. You can—and you will—improve your marriage and grow spiritually as a couple.
Whether your marriage is shaky or solid, this devotional will give you health, hope, and healing for your relationship. Discover true spiritual and marital intimacy through the practical and biblical principles found in this popular couples' devotional.
---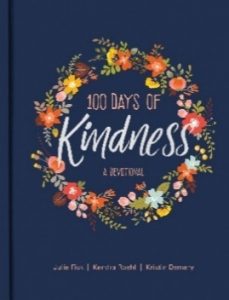 100 Days of Kindness
Julie Fisk, Kendra Roehl, Kristin Demery| ISBN 978-1-4964-4078-5 (hardcover) | October 8, 2019
Discover the power of kindness to change your heart, inspire your family, and draw you closer to God.
Have you found yourself stagnant in your faith, wondering if there's more to life than just the daily routine? Are you frustrated with your kids' selfish attitudes (or even your own), yet are not sure how to make a lasting change?
Discover how practicing intentional kindness can change your family, your community, and your faith with 100 Days of Kindness. Over the next 100 days, receive encouragement and practical insight as you develop a habit of kindness that will help you find and give away the love of Jesus.
---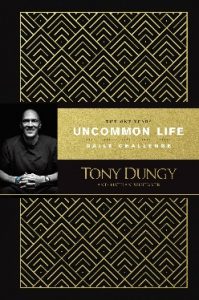 The One Year Uncommon Life Daily Challenge
Tony Dungy and Nathan Whitaker | ISBN 978-1-4964-3909-3 (hardcover) | October 8, 2019
Strengthen the core of your life and faith on a year-long journey with beloved Super Bowl–winning former head coach Tony Dungy and coauthor Nathan Whitaker! This hardcover edition of the New York Times bestselling The One Year Uncommon Life Daily Challenge contains 365 reflections from Tony and Nathan on living an "uncommon life" of integrity, honoring your family and friends, creating a life of real significance and impact, and walking with the Lord. This year, step up to the challenge to spend time with God—and dare to be uncommon every day. A perfect gift for sports fans, coaches, athletes, and dads!
---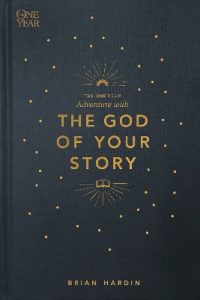 The One Year Adventure with the God of Your Story
Brian Hardin | ISBN 978-1-63146-837-7 (hardcover) | October 8, 2019
The Bible is a beautiful and divinely inspired book. From Genesis to Revelation, the Bible tells the cohesive story of God's unwillingness to be left out of the human story—your story. In this One Year devotional, join the founder and voice of the Daily Audio Bible, Brian Hardin, on a journey to read the Bible in its entirety.
Brian Hardin has been podcasting the Bible to hundreds of thousands for more than a decade, leading people through the whole Bible every year. Now he's putting his love of the daily reading of Scripture onto the page. In this collection of 365 Bible readings, you'll be surprised at how often the stories mirror your own heart and motives. And you'll be delighted to understand that God is not distant and uninterested. Rather, He is deeply invested in the human story and deeply in love with what He has fashioned. God wants to know us and be known by us.
---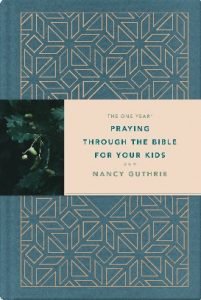 The One Year Praying through the Bible for Your Kids
Nancy Guthrie | ISBN 978-1-4964-3376-3 (hardcover) | October 1, 2019
Daily encouragement for parents who realize that what they want most for their kids are things only God can give . . . so they pray.
As parents, we want to protect our children and help them move forward in life. Most importantly, we want them to take hold of and grow in Christ. And while the advice offered by parenting experts can be helpful, at some point we realize there are no simplistic formulas or sure-fire methods. We need wisdom from God's Word for this all-important task.
In The One Year Praying through the Bible for Your Kids, trusted author Nancy Guthrie weaves together wisdom and insight from each day's reading in The One Year Bible, providing encouragement through the triumphs and turbulence of parenting. Day by day you'll find your dreams and desires for your children are becoming shaped more by Scripture than by the culture around you. Worry less, pray more, and help yourself to a daily dose of perspective, hope, and grace as you parent.
---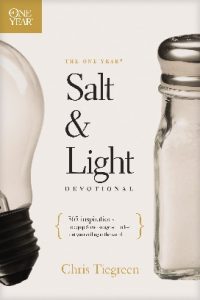 The One Year Salt and Light Devotional
Chris Tiegreen | ISBN 978-1-4964-3005-2 (softcover) | October 8, 2019
This year, learn to bring the light and hope of Christ into your home, your community, and your world.
Scripture calls us to be the salt of the earth and lights in the world—preserving, flavoring, brightening, and warming the lives of those around us. But too often, it seems the world is getting more and more closed off to the hope and promise of faith. How do we bring the light of Christ to the world around us, showing His love to the people who need it the most?
In The One Year Salt and Light Devotional, beloved author Chris Tiegreen provides inspiration and practical insight on how we can offer glimpses of God everywhere we go as we live our faith in a way that begins deep inside and works its way out. Through each day's reading, God will encourage you, move you, and use you in surprising ways to bless this world with His wisdom, power, and love.
---
Tyndale House Publishers, founded in 1962, is the world's largest privately held Christian publisher of books, Bibles, and digital media. Tyndale has published many New York Times bestsellers. The largest portion of its profit goes to the nonprofit Tyndale House Foundation, which makes grants to help meet the physical and spiritual needs of people around the world. Tyndale was founded to publish Living Letters, which later composed part of The Living Bible, a contemporary paraphrase of the Bible that became a global publishing phenomenon. Tyndale now publishes the Holy Bible, New Living Translation (NLT), the translation of choice for millions of people.
The NavPress mission is to advance the calling of The Navigators by bringing biblically rooted, culturally relevant, and highly practical products to people who want to know and love Christ more deeply. Through THE MESSAGE Bible and other insightful resources, NavPress seeks to bring positive spiritual movement to peoples' lives. In January 2014, NavPress entered into an alliance with Tyndale House Publishers to strengthen and better position NavPress and its rich content for the future. NavPress provides books and other content that bring spiritual impact and life transformation, helping to lead in the mission of making disciples.