Tyndale House Ministries announces Scott Mathews as new CEO
CAROL STREAM, Ill. (February 26, 2021)—Tyndale House Ministries is pleased to announce that Scott Mathews has been selected as Tyndale's next Chief Executive Officer, effective April 1. The executive search firm CarterBaldwin, which specializes in serving Christian ministries, assisted the THM Board of Directors in identifying Tyndale's next CEO, considering both internal and external candidates. The Board selected Scott Mathews, who has served as THM's Chief Financial Officer since 2018.
Speaking on behalf of the Board of Directors of Tyndale House Ministries (THM), Vice Chairman Doug McConnell said, "We are delighted to welcome Scott into the role of CEO at THM. We feel his experience as a Tyndale executive and his expertise in Christian publishing will be a blessing to THM at this particular time in our ministry's journey."
Of his new appointment, Mathews shared, "I am humbled and delighted to be assuming the role of CEO at THM and look forward to further elevating the godly mission of this extraordinary ministry. I have deep respect for the Taylor family and their ministry focus through the years, and I look forward to serving in this important Kingdom work."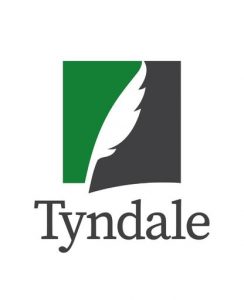 Last fall Tyndale House Ministries (@tyndalehouse) announced that Mark Taylor, Chairman and CEO, would retire as CEO at the end of the current fiscal year (March 2021), after having served the company for 48 years. Mark will retain his position as Chairman of the Board. Speaking for THM's Board of Directors, Vice Chairman Doug McConnell said, "Mark Taylor has been an exceptional leader for Tyndale House and for the greater Christian publishing industry. His influence has also touched ministries throughout the world through Tyndale House Foundation. As the Board appoints Scott Mathews as the next CEO, we are confident in the entire leadership team to carry forward the mission of THM."
Since its founding in 1962, Tyndale House Publishers has been a voice to trust for generations of readers. Today, it is one of the largest independent Christian publishers in the world. Tyndale has proved a faithful guide—helping readers discover the life-giving truths of the Bible. Its mission is to open God's Word to as many as possible in language they can relate to and understand. Tyndale's independent and nonprofit status allows it to follow its founding model, giving a majority of net income to charitable missions—more than $110 million throughout its history. With every book purchased, Tyndale readers help meet the physical and spiritual needs of people around the world.
Contact:  Katie Dodillet, Director of Public Relations, katiedodillet@tyndale.com