Tim Tebow's 'Shaken' Debuts on Major Best-seller Lists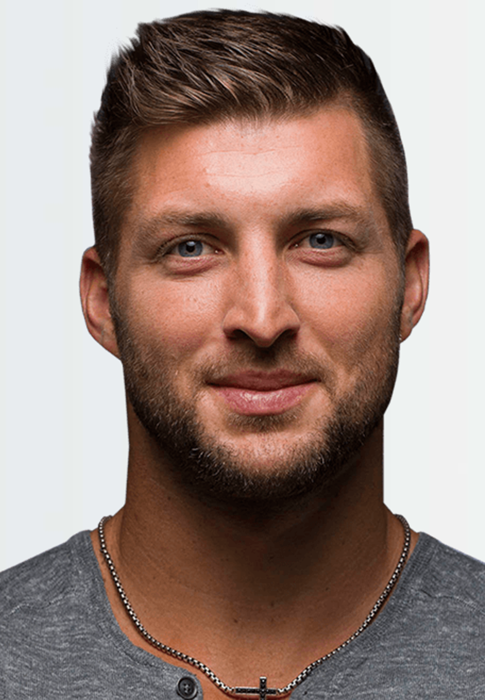 Contact: Beverly Rykerd
brykerd@penguinrandomhouse.com
(719) 268-1935
COLORADO SPRINGS, Colo. (November, 8, 2016)—Tim Tebow's new book Shaken: Discovering Your True Identity in the Midst of Life's Storms (WaterBrook, Oct. 25) debuted at #4 on the New York Times Hardcover Nonfiction Best-seller list for Nov. 13. In addition, Shaken has appeared on the best-seller lists for Publishers Weekly, Wall Street Journal and USA Today.
The Heisman Trophy winner and former NFL quarterback offers for the first time a glimpse into his rollercoaster journey as a high-profile athlete and how it has helped shape and strengthen his faith. Tebow's experiences have connected with football fans and faith followers alike.
From the opening chapter, Tebow moves readers emotionally as he opens up about being called into a head coach's office knowing the news will be bad and the reality sets in that he has no job, no car, no home and likely no future in the NFL. "I really got so much out of reading your book, especially how you began," said Robin Roberts in an exclusive first interview on "Good Morning America."
Tebow has appeared on Fox News Channel, ESPN and is featured in this week's People Magazine (Nov. 14) issue.
"Working with Tim Tebow on Shaken has been an absolute joy," said Alex Field, vice president and publisher, WaterBrook and Multnomah. "Tim is the real deal—he lives the message of this book. I know his heart with Shaken is to help people who are facing difficulties to ride out the storms by anchoring their identities in God. We're thrilled for Tim to see the book has been well-received."
For more information, visit www.waterbrookmultnomah.com or www.timtebow.com/shaken.
#  #  #
WaterBrook & Multnomah Books are imprints of The Crown Publishing Group, a division of Penguin Random House, LLC.  Penguin Random House (http://global.penguinrandomhouse.com/) is the world's most global trade book publisher. It was formed on July 1, 2013, upon the completion of an agreement between Bertelsmann and Pearson to merge their respective trade publishing companies, Random House and Penguin, with the parent companies owning 53% and 47%, respectively.  Penguin Random House comprises the adult and children's fiction and nonfiction print and digital trade book publishing businesses of Penguin and Random House in the U.S., U.K., Canada, Australia, New Zealand, India and South Africa, and Penguin's trade publishing activity in Asia and Brazil; DK worldwide; and Penguin Random House Grupo Editorial's Spanish-language companies in Spain, Mexico, Argentina, Uruguay, Colombia, and Chile. Penguin Random House employs more than 10,000 people globally across almost 250 editorially and creatively independent imprints and publishing houses that collectively publish more than 15,000 new titles annually. Its publishing lists include more than 70 Nobel Prize laureates and hundreds of the world's most widely read authors.