Three Tyndale House titles named 2020
ACFW Carol Award finalists
Memories of Glass, The Medallion, and The Seamstress Earn Prestigious Recognition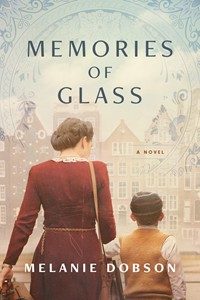 CAROL STREAM, ILL. (July 1, 2020) – American Christian Fiction Writers (ACFW) has announced its Carol Award finalists for 2020. Tyndale House Publishers (@tyndalehouse) was recognized with all three finalists in the historical fiction category:  Memories of Glass by Melanie Dobson (editors: Stephanie Broene and Kathryn Olson), The Medallion by Cathy Gohlke (editors: Broene and Olson), and The Seamstress by Allison Pittman (editors: Jan Stob and Sarah Rische).
"We are thrilled to be the publishing partner for these three talented authors and grateful to ACFW and the Carol Award judges for this recognition," said Stephanie Broene, senior acquisitions editor at Tyndale House. "Each of these stories offers readers a glimpse into another world and time with an entertaining story that will hopefully impact them in memorable ways."
In Memories of Glass, Melanie Dobson transports readers through time and place, from World War II Holland to contemporary Uganda, in a rich and inspiring novel that draws from true accounts to shine a light on a period of Holland's darkest history and brightest heroes.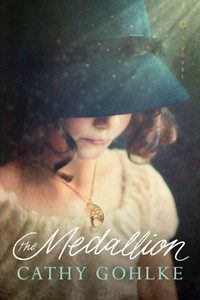 Cathy Gohlke's The Medallion is an illuminating tale of courage, sacrifice, and survival. Similar to World War II fiction like Sarah's Key and The Nightingale, The Medallion tells the compelling story of two couples whose lives are ravaged by Hitler's mad war yet are eventually redeemed through the fate of one little girl.
The Seamstress, by Allison Pittman, is a beautifully crafted story that breathes life into a cameo character from the classic novel A Tale of Two Cities.
The full list of finalists is available at https://rushtopress.org/6996-2/.
For additional information about all Tyndale books and Bibles, visit tyndale.com. More information about the Carol Awards is available at https://www.acfw.com/contests.
The American Christian Fiction Writers (ACFW) is a professional organization devoted to the craft of Christian fiction.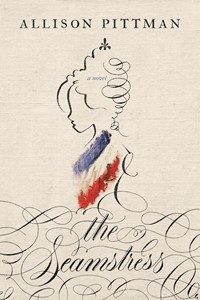 Since its founding in 1962, Tyndale House Publishers has been a voice to trust for generations of readers. Today, Tyndale is one of the largest independent Christian publishers in the world. Tyndale's mission is to make the Bible accessible to as many people as possible in language that they can relate and respond to. Tyndale publishes the Holy Bible, New Living Translation (NLT) and offers nonfiction books that equip readers with Christ-centered insight, counsel, and life-improving stories. In addition, Tyndale publishes fiction from fresh new voices and celebrated authors alike, capturing the imagination of millions of readers. With a deep understanding of the importance of nurturing future generations, Tyndale also publishes children's products that make God's Word and wisdom come alive. Tyndale's independent status allows it to follow its founding model, giving a majority of annual revenue—more than $100 million throughout its history—to charitable missions. With every book purchased, Tyndale readers help meet the physical and spiritual needs of people around the world.