Three Tyndale House books named Finalists for 2021 Christian Book Awards
CAROL STREAM, Ill.—April 9, 2021—Tyndale House Publishers is pleased to announce that three of their titles and authors have been named finalists for 2021 Christian Book Awards. The Christian Book Award honors excellence in Bibles and Christian books.
According to their website, "The Christian Book Award® program recognizes the highest quality in Christian books and Bibles and is among the oldest and most prestigious awards program in the religious publishing industry. Presented annually to the finest in Christian publishing since 1978, the Christian Book Award® program honors the "best of the year" in 12 categories."
Tyndale House Publishers authors and titles were named as finalists in the following categories:
Ministry Resources:  A Church Called Tov, Scot McKnight and Laura Barringer
New Author:  Try Softer, Aundi Kolber
Young People's Literature:  The Big Book of Bible Questions, Amy Parker and Doug Powell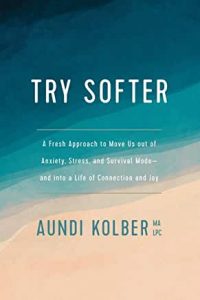 Regarding A Church Called Tov, author Scot McKnight shared, "Laura and I had a vision: that abuses in churches are shaped as much by church culture as by abusive individuals. So we designed A Church Called Tov to help church leaders and churches nurture a culture of goodness (tov) with the prayer that such a culture would block abuses from forming. We are honored by ECPA's nomination."
Speaking about her work with author Aundi Kolber on Try Softer, Jillian Schlossberg, senior acquisitions editor, shared, "What an honor and privilege it has been to have partnered with Aundi on the important work of Try Softer. With her trauma-informed expertise and hard-won life experience, Aundi has brought a new and healing lens to our cultural conversation. I can't wait to see how she continues to grow and flourish as an author."
Linda Howard, associate publisher for Tyndale Children and Youth, commented, "It is an honor to have worked on The Big Book of Bible Questions with Amy Parker and Doug Powell. I am so happy to see it as one of the finalists for the Christian Book Awards. We continue to pray that this book will help many kids understand God's Word in a fresh and personal way."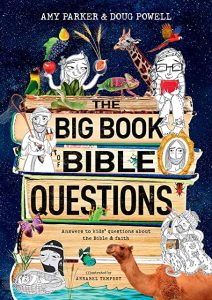 For more information on Tyndale titles, please visit tyndale.com.
The Christian Book Award® program has recognized the absolute highest quality in Christian books since 1978. Based on excellence in content, literary quality, design, and impact, the Christian Book Award® program is the oldest and among the most prestigious awards in the religious publishing industry.  ChristianBookAwards.com
The Evangelical Christian Publishers Association (ECPA) is an international non-profit trade organization comprised of member companies that are involved in the publishing and distribution of Christian content worldwide. Since 1974, ECPA has strengthened Christian publishing by building networking, information, and advocacy opportunities within the industry and throughout multiple channels so that our members can more effectively produce and deliver transformational Christian content. For more information about ECPA: info@ecpa.org, ECPA.org.
Since its founding in 1962, Tyndale House Publishers has been a voice to trust for generations of readers. Today, Tyndale is one of the largest independent Christian publishers in the world. Tyndale's mission is to make the Bible accessible to as many people as possible in language that they can relate and respond to. Tyndale publishes the Holy Bible, New Living Translation (NLT), and offers nonfiction books that equip readers with Christ-centered insight, counsel, and life-improving stories. In addition, Tyndale publishes fiction from fresh new voices and celebrated authors alike, capturing the imagination of millions of readers. With a deep understanding of the importance of nurturing future generations, Tyndale also publishes children's products that make God's Word and wisdom come alive. Tyndale's independent status allows it to follow its founding model, giving a majority of annual revenue—more than $110 million throughout its history—to charitable missions. With every book purchased, Tyndale readers help meet the physical and spiritual needs of people around the world.