Three publishers sign new sales & distribution agreements
with Bookmasters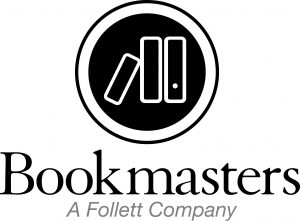 ASHLAND, Ohio (March 29, 2017) – Bookmasters, one of the largest providers of customized book publishing services in the United States, has signed new agreements with three publishers to distribute their titles in the United States and abroad.
These publishers are Bitmap Books, KiCam Projects, and Dalton Windsor.
London-based Bitmap Books is an award-winning independent publisher of retro gaming books covering the early days of home computers and consoles. Its books are presented as a visual celebration of the genre and each volume is filled with interviews, quotes, and anecdotes from the artists, programmers, and publishers that created their respective video games. Bitmap's partnership with Bookmasters made their titles available in the United States and Canada effective December 2016. To learn more, go to www.bitmapbooks.co.uk.
KiCam Projects specializes in publishing stories of survival and recovery, whether from illness, addiction, tragedy, or other challenges. Headquartered in Georgetown, Ohio, KiCam also gives its authors and collaborators the opportunity to designate a portion of the proceeds from their projects to be donated to a nonprofit organization. KiCam's partnership with Bookmasters made their titles available worldwide effective January 2017. To learn more, go to www.kicamprojects.com.
Dalton Windsor is the U.S. imprint of Forgotten Books, a London-based publisher that specializes in the restoration of classic and public domain titles, both fiction and non-fiction. Dalton Windsor's partnership with Bookmasters, which includes only Dalton Windsor imprint titles, made their books available worldwide effective February 2017. To learn more, go to www.forgottenbooks.com.
"In welcoming Bitmap, KiCam, and Dalton Windsor to the Bookmasters distribution family, we are welcoming books into our care that are cultural, inspirational, and classic literary gems, as well as three talented publishing houses to our growing list of client publishers," said Ken Fultz, general manager at Bookmasters. "We look forward to making their titles more widely known and sharing their titles with the publishing world.
About Bookmasters
Bookmasters, based in Ashland, Ohio, is one of the largest providers of customized publisher services in the United States. For more than 40 years, Bookmasters has offered services to publishers and authors such as book manufacturing, print sales and distribution, warehousing and fulfillment, eBook sales and distribution, and editorial and design services. To learn more, visit www.bookmasters.com.
Bookmasters is owned by Follett Corporation and is a strategic partner with Baker & Taylor, premier worldwide distributor of books, digital content, and entertainment products.
Media Contact: Kristen M. Steele
Director of Marketing & PR
419.281.5100 x1410, desk