Thomas Nelson's Jesus Calling Podcast
hits No. 1 spot on iTunes chart
Also currently positioned at #141
among iTunes' top overall podcasts 
Contact:
Stefanie Schroeder, senior publicist
615.902.1722
Stefanie.schroeder@harpercollins.com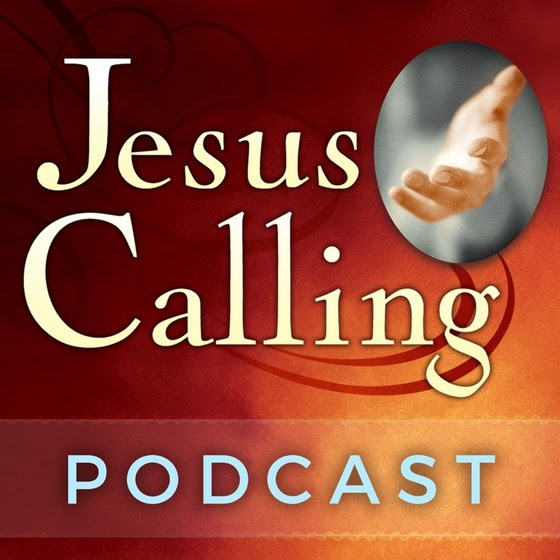 NASHVILLE, Tenn. (Nov. 7, 2016) – Last week, Thomas Nelson's Jesus Calling podcast reached the No. 1 spot on iTunes' podcast chart in the Religion & Spirituality category. The podcast debuted in February 2016, and since then has grown to include 19 episodes, which are available on iTunes, Stitcher and many others podcasting platforms. Currently, more than 100,000 listeners subscribe to the Jesus Calling podcast and the listenership is growing steadily by an average of approximately 2,000 listeners each week.
"We've heard some amazing, heartfelt, and deeply personal stories throughout this process, and they keep coming in," said Laura Neutzling, podcast host and producer. "For so many people, Jesus Calling is not just a devotional and it is not just something that is part of their morning routine…it is a resource that is deeply ingrained in their hearts and is a part of their story."
The people who have been featured on the podcast have a wide range of backgrounds —from regular, everyday readers, to musicians like Charlie Daniels and Amy Grant, to pastors like Emerson Eggerichs and David Jeremiah. Future episodes will feature interviews with many other Jesus Calling readers around the world, including inspirational speakers Sheila Walsh and Jennifer Rothschild, as well as organizations that are doing ground-breaking work in the community like The Next Door and The Journey Home Project.
"We know that Jesus Calling readers enjoy hearing stories from other people about their experiences with the devotional and how it has made an impact on their spiritual lives," said Michael Aulisio, vice president of marketing for gift books at Thomas Nelson. "We are so grateful for the traction this podcast has received and the fact that our guests have been generous enough to share their personal testimonies."
Phil Keaggy, a Gospel Music Association (GMA) Dove Award-winning guitarist and composer, provides the background music that accompanies the stories. Each podcast also includes a reading from the Jesus Calling audiobook.
About Thomas Nelson:  Thomas Nelson is a world leading publisher and provider of Christian content and has been providing readers with quality inspirational product for more than 200 years. As part of HarperCollins Christian Publishing, Inc., the publishing group provides multiple formats of award-winning Bibles, books, gift books, cookbooks, curriculum and digital content, with distribution of its products in more than 100 countries. Thomas Nelson, is headquartered in Nashville, TN. For additional information visit www.thomasnelson.com