Thomas Nelson wins Book of the Year at 2017 Christy Awards™
Thomas Nelson fiction authors honored with awards in four categories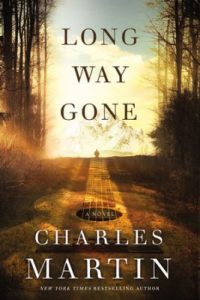 (Nashville, TN) November 14, 2017—Thomas Nelson is pleased to congratulate fiction author Charles Martin on winning the top honor at the 2017 Christy Awards. Martin's novel, Long Way Gone, was named Book of the Year. The 2017 Christy Awards were presented by the Evangelical Christian Publishers Association (ECPA) at the 18th annual event held at Lipscomb University on November 8, 2017.
In addition to Martin's Book of the Year award, Thomas Nelson authors were recognizes for their contributions to various genres of Christian fiction, picking up Christy Awards in three other categories.
When Death Draws Near by Carrie Stuart Parks in Mystery/Suspense/Thriller
The Long Journey to Jake Palmer by James Rubart in Visionary
The Silent Songbird by Melanie Dickerson in Young Adult
"The Christy Awards herald excellence across the Christian fiction industry and highlight the most outstanding voices in the marketplace, so we are grateful these authors are being recognized for their dedication to the craft of storytelling," says Amanda Bostic, publisher for Thomas Nelson fiction. "We are immensely proud of all four authors—Charles, Carrie, James, and Melanie—for their tireless work in creating compelling and meaningful content that honors Jesus Christ."
To learn more about the Christy Awards, please visit www.christyawards.com. 
About Thomas Nelson:
 Thomas Nelson is a world leading publisher and provider of Christian content and has been providing readers with quality inspirational product for more than 200 years. As part of HarperCollins Christian Publishing, Inc., the publishing group provides multiple formats of award-winning Bibles, books, gift books, cookbooks, curriculum and digital content, with distribution of its products in more than 100 countries. Thomas Nelson, is headquartered in Nashville, TN. For additional information visit 
www.thomasnelson.com.