Thomas Nelson and Sony Music Nashville launch
new store displays with Dolly Parton's Children's CD, alongside Jesus Calling devotional products, at Kroger®
Displays will be in select Kroger stores 

Mar. 19-Apr. 22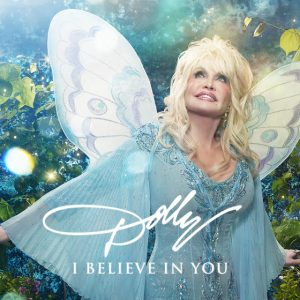 NASHVILLE, March 22, 2018 — Today, Thomas Nelson and Sony Music Nashville announced a partnership with select Kroger® stores to display Dolly Parton's children's CD, I Believe In You, alongside the bestselling devotional, Jesus Calling. The displays will be available beginning March 19.
Parton, who recently shared stories from her upbringing and how her faith taught her the importance of giving back on the Jesus Calling Podcast, released her children's CD called I Believe In You (RCA Records, an imprint of Sony Music), on Amazon in late 2017. In her podcast interview, she mentioned that the songs will "lift the children up, and they'll learn and be taught by the messages that [she has]." She noted how rewarding it is to sing about the positive things, making the CD and devotional a perfect pairing on the store displays.
"It's important for families to read, pray, and sing together," Parton said. "Jesus Calling and I Believe in You can bring families closer together."
Parton knows first-hand the impact that reading can have on a child's life. She founded the Imagination Library, a program that provides free books each month to children from birth to age five across the world, in 1995. Earlier this year, the Imagination Library sent its 100 millionth book, and proceeds from I Believe in You will further expand the reach of the Imagination Library to children all over the world.
"We are excited for the chance to work on this initiative to bring families closer together through two things Dolly is passionate about-music and reading," said John Zarling, executive vice president of marketing & new business at Sony Music Nashville. "It is especially impactful to work with a major retailer like Kroger. It is an opportunity to expand the reach of the products, yes, but more importantly, we know that this will go a long way to strengthen the bond that families share."
Beginning Mar. 19, the floor displays will be in 400 Kroger stores primarily spanning the Southeast region of the U.S. (Tennessee, Mississippi, Arkansas, Missouri, Kentucky, South Carolina, Georgia, Indiana, Illinois, and Alabama). The partnership will be supported through television ads in key markets on HGTV, Hallmark, and TV Land; streaming radio advertising; and social media promotion from both Jesus Calling and Dolly Parton.
"We have heard countless stories about how the Jesus Calling family of products have made a positive impact on people's lives over the years," said Michael Aulisio, senior vice president of marketing for gift books, children's books, and new media at Thomas Nelson. "We hope to create even more of an impact with this new partnership and are grateful to be working with Dolly Parton and the Sony Music Nashville group."
Jesus Calling has sold more than 22 million copies since it was published in 2004. The line of products includes adult devotionals, coloring books, children's books, a Bible storybook, custom versions, and many other products. More information is available at www.jesuscalling.com.
Contact: Stefanie Schroeder, 724-612-6612