Third annual Art of Writing conference for writers & publishers to feature training by Lysa TerKeurst, James Rubart, Anne Bogel, and industry publishers
Writer's Conference precedes evening Christian fiction gala of The Christy Awards™, featuring authors PATTI CALAHAN, BECKY WADE, JAMES RUBART, and more…
$119 for both Conference and Gala, held November 6 at Lipscomb University, Nashville
July 8, 2019, Tempe, AZ – The Evangelical Christian Publishers Association (ECPA) has announced the session topics and leaders for the third annual ART OF WRITING CONFERENCE.  This half-day event, held the afternoon of November 6, is designed to bring together writers, authors and publishing curators — and will feature intensive seminars that celebrate the creative life and provide practical tips for the challenges in this rapidly changing industry.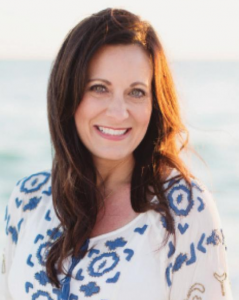 The opening session will feature LYSA TERKEURST, President of Proverbs 31 Ministries, founder of COMPEL training, and New York Times bestselling author.  TerKeurst will present a session on "Reaching the Heart of Your Readers." Her keynote will also serve as the closing session of ECPA PubU, a publisher training event, held Nov. 5-6 at Lipscomb University.
The other three sessions offered that afternoon will be:
"Next-Level" Writing with JAMES RUBART, bestselling author and co-founder of the Rubart Writing Academy
Casting Novel Characters Using the Enneagram with ANNE BOGEL, author of "Reading People" and popular blogger (Modern Mrs. Darcy) and podcaster
Publishers Share Their Marketing Secrets with a panel of marketing publishing professionals moderated by AMY GREEN, Senior Fiction Publicist at Bethany House, and curator of the conference
Following the Art of Writing conference will be the evening gala of THE CHRISTY AWARDS™ where the year's winning Christian novels will be announced at 7 pm in Lipscomb's new Shinn Event Center.  The Gala will feature last year's Christy Book of the Year winner, BECKY WADE (True to You), New York Timesbestselling author PATTI CALAHAN (Becoming Mrs. Lewis), and emceed by multi-award winning author, JAMES RUBART (The Man He Never Was).
"For the third year in a row, these two valuable events in the span of an afternoon and evening have gathered the industry's major publishers, bestselling authors, and aspiring writers to celebrate the power of Story, have discussions and training around the craft, and to honor excellence in the industry," explains ECPA president Stan Jantz.
Registration is now open at ChristyAwards.com offering a discounted bundle rate of $119 to attend both events.  Individual event tickets are also available: $89 for the Art of Writing conference and $79 for The Christy Award™ Dinner Gala.
For more information, to register, or sign up for program updates, visit www.ChristyAwards.com or email christyawards@ecpa.org.  facebook.com/ChristyAward  @ChristyAward
The Evangelical Christian Publishers Association (ECPA) is an international non-profit trade organization comprised of member companies that are involved in the publishing and distribution of Christian content worldwide. Since 1974, ECPA has strengthened Christian publishing by building networking, information, and advocacy opportunities within the industry and throughout multiple channels so that our members can more effectively produce and deliver transformational Christian content.  ECPA.org
The Christy Award™ is the foremost award honoring and promoting excellence in Christian fiction since 1999, and is named for Catherine Marshall's novel, Christy, which has sold over 10 million copies since its publication in 1967. ECPA assumed ownership and administration of the award in 2017 to focus and grow the unique opportunity of fiction in Christian publishing.  ChristyAwards.com
Media contacts:
Stan Jantz, ECPA Executive Director, sjantz@ecpa.org, 480-966-3998 ext. 101
Cindy Carter, ECPA Awards & Recognition Manager, ccarter@ecpa.org, 480-966-3998 ext. 103