The Voice of the Martyrs expands publishing arm 
with new Executive Director

BARTLESVILLE, Okla. – The Voice of the Martyrs announced Chris Robinette as the new Executive Director of VOM Books.
In his new role, Robinette will lead the publishing arm for The Voice of the Martyrs, well-known for inspiring believers with bestselling titles such as Tortured for Christ, which has sold over 10 million copies in 60 languages worldwide and Jesus Freaks: Martyrs: Stories of Those Who Stood for Jesus, with more than 1.1 million copies in distribution.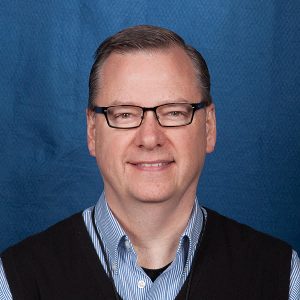 With over thirty years in Christian publishing, Robinette has served or consulted with publishers including Zondervan, Moody, Penguin Random House, David C. Cook, Harvest House, Dayspring and others.  And now he will bring his extensive leadership and publishing experience to VOM Books.
"It is such a privilege and an honor to serve at The Voice of the Martyrs and know that the books and resources we publish and distribute are making a global impact for the Kingdom," said Robinette.
Along with Tortured for Christ, VOM Books also publishes Hearts of Fire: Eight Women in the Underground Church and Their Stories of Costly Faith, and the wildly-popular Extreme Devotion: Voice of the Martyrs, which includes daily readings about ancient and modern-day believers who made significant sacrifices for their faith.
To learn more about partnering with VOM Books to carry past, current and future titles, contact Robinette at crobinette@vom.org.