The Parable Group shares State of Christian
Retailing Report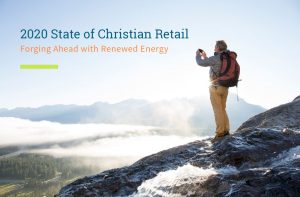 (February 3, 2020) – Today, the Parable Group released its 2020 State of Christian Retailing report, providing data and insights into the current climate within the Christian retailing industry. Progress, challenges, and important industry findings are explored to help strengthen business and ministry in the year ahead.
Drawing on $66 million in sales data, 2.1 million consumer receipts, and survey results from U.S. Christian retailers across marketing groups, church stores, and other independents, the report highlights include: comparisons of bestsellers across channels, leading trends in product categories, analysis of Christmas sales and year-end sales, and shifts in retailer outlook.
"2019 was another year of change, but the resilient and tenacious independents continue to work faithfully in their business and ministry," stated Greg Squires, President of The Parable Group. "We're thankful for the many individuals who contributed to this report, offering honest responses to surveys and insightful comments. It's our hope that up-to-date facts, research, and analysis encourage both retailers and publishers to press forward for years to come.
To view the report, click here.
The Parable Group helps Christian retailers, publishers, and ministries magnify their mission by connecting them to engaged Christian consumers, pastors, and church leaders. The San Luis Obispo, CA. based data-driven marketing agency and media group has served over 1000 Christian organizations since 1985. For more information, contact sally.ross@parable.com or visit www.parablegroup.com.
Contact: Sally Ross, (805) 329-4020  sally.ross@parable.com