The Good Book Company releases book to help Christians pray powerfully during COVID-19 pandemic 
The coronavirus pandemic has left most of us feeling unsettled, concerned, and very aware of human frailty. It has driven many of us to our knees; we know that as Christians we should pray. But this is such an overwhelming crisis that it leaves many of us feeling unsure how to pray, or what to pray for.
Rachel Jones, author of Is This It? and other books in the award-winning 5 Things to Pray series, wrote 5 Things to Pray in a Global Crisis specifically to help Christians in this season. Each spread takes a passage of Scripture and suggests 5 things to pray from it so that readers can pray in line with God's will. These prayer prompts will help them to pray for comfort in loneliness, peace in anxiousness, patience in frustration, wisdom in uncertainty, and hope in grief. There are also prayers for family who cannot be visited, those who are sick and those looking after them, their church, community, and government, and the opportunities that this crisis presents for God's kingdom to grow.
In praise of the 5 Things to Pray series, theologian and pastor Sinclair B. Ferguson commented that "these books take an old idea, tested and tried throughout the ages– a prayer list – and turn it into a thought-provoking, vision-expanding, prayer-stimulating tool. They are small enough to fit into your pocket, but big enough to change your life. Simple, but brilliant."
Carl Laferton, EVP Publishing at The Good Book Company, said, "Wanting to pray may come easy in this time of crisis, but praying well may not. This book will not only help Christians to pray in ways that really change things—it will also encourage them with biblical truth in the midst of very uncertain times. I'm going to be using it myself as I seek to pray well in this season."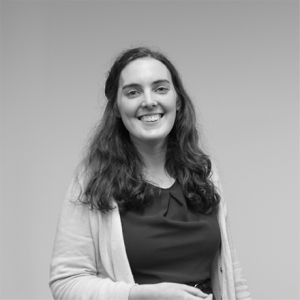 About Rachel Jones:  Rachel Jones is the author of Is This It? and the award-winning 5 Things to Pray series, and an editor at The Good Book Company.
About The Good Book Company: Founded in 1991, The Good Book Company (TGBC) is an international Christian publisher. Their Bible studies, books, devotionals, videos, tracts, evangelistic courses, and training materials are used throughout the English-speaking world, and in translation in over 35 languages worldwide. Everyone at TGBC is passionate about the Lord Jesus, His word, His church, and His gospel of grace. They create and publish biblical, relevant, and accessible resources that will encourage Christians to keep going, keep growing, and keep sharing their faith.
Media contact: Eleanor Elms eleanor.elms@thegoodbook.com