The Good Book Company launches Spark Wonder campaign
The Good Book Company is launching Spark Wonder, a new campaign to put storybooks at the heart of how Christians commend God's works to the next generation.
This comes as a recent survey of 1,000 parents revealed that while nearly half of them aimed to read books to their children before bed every night, over a quarter regularly turned to Amazon's Alexa and other technologies for storytime, with work and being 'too busy' as the main culprits.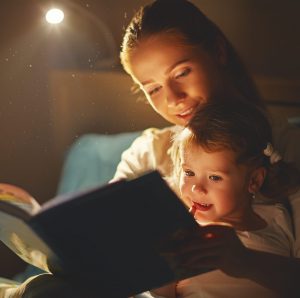 As a publisher of Christian books for children, The Good Book Company believes that storybooks are an important means of fulfilling the Biblical command to commend God's works to the next generation (Psalm 145:4-6), as well as providing immensely positive impacts on a child's development.
Tim Thornborough, founder of The Good Book Company said, "We're launching Spark Wonder to urge parents, and anyone with children in their care, to see Christian storybooks as a key discipleship tool. We know that a love of reading in children will serve them for the rest of their lives, especially when they come to approach the Bible."
The campaign features an inspirational short film to remind parents, godparents, kids ministry workers, and anyone with children in their care, how precious and important reading to children really is. Alongside the video, The Good Book Company is offering special prices on some of their most popular children's books to help carers of children get started with cultivating this life-giving habit.
Go to your local Christian bookshop or thegoodbook.com/spark-wonder to find out more.
Children's author, Dan DeWitt, is available for interview. Email eleanor.elms@thegoodbook.co.uk for more information.