The Boston Globe names Christianbook a top place
to work for 2019
Magazine honors the best employers in Massachusetts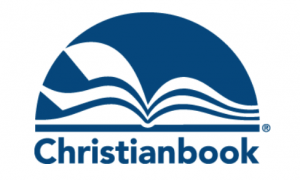 Peabody, MA (November 18, 2019) – Christianbook has been named one of the Top Places to Work in Massachusetts in the 12th annual employee-based survey project from The Boston Globe.
Top Places to Work recognizes the most admired workplaces in the state voted on by the people who know them best—their employees. The survey measures employee opinions about their company's direction, execution, connection, management, work, pay and benefits, and engagement. The employers are placed into one of four groups: small, with 50 to 99 employees; medium, with 100 to 249 workers; large, with 250 to 999; and largest, with 1,000 or more.
Christianbook was ranked number 35 in the large category.
"We're thrilled to receive this award, and we're extremely grateful to our staff for honoring us by their participation in this survey, their great comments, and feedback. The comments we receive from the Globe survey are a valuable resource for improving our overall employee experience. We're humbled by the fact that this marks our 9th year receiving this prestigious award, " said Ray Hendrickson, President/CEO of Christianbook.
"The companies that make our list are much more than just decent employers," said Katie Johnston, the Globe's Top Places to Work editor. "They make work fun, and they make their people feel cared for. Some of them even help employees realize dreams that have nothing to do with their jobs."
The rankings in Top Places to Work are based on confidential survey information collected by Energage (formerly WorkplaceDynamics), an independent company specializing in employee engagement and retention, from nearly 66,000 individuals at 323 Massachusetts organizations. The winners share a few key traits, including offering progressive benefits, giving their employees a voice, and encouraging them to have some fun while they're at it.
From its humble beginnings in 1978, Christianbook has become the world's largest seller of Christian products. Through its online presence, Christianbook.com, and 65 unique catalogs, the company offers the lowest possible prices and maintains an inventory exceeding 500,000 items. The wide selection includes books, Bibles, DVDs, music, homeschool materials, toys and games, gifts, academic resources, and church supplies. Christianbook.com provides a depth of information on our products, including author profiles and interviews, detailed product descriptions and excerpts, music clips, articles, reviews, specialized search engines, and video content. The company offers not only great value but also exceptional customer service and support. In addition to being a 9-time recipient of the Boston Globe's Top Places to Work Award, the company is proud to be the recipient of the Bizrate Circle of Excellence Platinum Award for 18 years. Employing over 600 people from the surrounding communities, Christianbook is committed to the spreading of the gospel both through the products we sell each day and in our philanthropic support of missions around the globe. In particular, we seek to have an exponential impact on the kingdom by equipping overseas pastors and Bible school students, who then have a lifetime of impact in their ministries. We are also a proud supporter of the City of Peabody and many local charities.
About Boston Globe Media Partners LLC
Boston Globe Media Partners, LLC provides news and information, entertainment, opinion and analysis through its multimedia properties. BGMP includes The Boston Globe, Globe.com, Boston.com, STAT and Globe Direct.
For more information, please contact:
Bridget Timmins at (978) 573-2201 or email at btimmins@christianbook.com