The Bindery expands: Trinity McFadden, John Blase,
and Estee Zandee join agency
Colorado Springs, Colo. (Jan. 11, 2021) —The Bindery announces they have expanded their team with the addition of three new agents: Trinity McFadden as Literary Agent and John Blase and Estee Zandee as Associate Literary Agents. They join Ingrid Beck, Managing Director at The Bindery, who also represents a number of authors at the agency.
"We're thrilled to welcome Trinity, John, and Estee to The Bindery team," says Alex Field, Principal & Founder of The Bindery. "Their diverse set of experience, skill, and passion will help our agency continue to publish well and expand into new categories, which will help us better serve both our publishing partners and the authors we represent."
Trinity McFadden worked her way up in publishing over 12 years, holding editorial and publicity positions at Baker Publishing Group and HarperCollins. Most recently she was Senior Manager of Publicity for Zondervan Books. She has worked with a diverse group of authors, including activists, scholars, celebrities, pastors, educators, musicians, columnists, influencers, and world-changers. She is interested in representing authors writing adult nonfiction, especially diverse voices and perspectives, self-help, women's interest, compelling memoirs, science, and history. She also appreciates literary fiction, thrillers, mysteries, and children's books. She lives in Grand Rapids, Michigan, with her husband and daughter. Trinity can be reached at tmcfadden@thebinderyagency.com.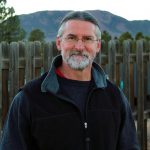 John Blase spent over a decade as an editor and ghostwriter in traditional publishing, working with such names as Eugene Peterson, Ann Voskamp, Brennan Manning, and Brian Zahnd. During that time, he penned two books with his name on the spine—one of them a selfpublished poetry endeavor titled The Jubilee. At the end of the day, he tries to live by writer George Saunders' advice: "Stop trying to teach the world something and instead refuse to be boring." John and his wife, Meredith, have lived in Monument, Colorado, for almost twenty years. They have three children, all grown now and out living their one wild and precious lives. John's long been a culture junkie hooked on everything from the drama of "Hill Street Blues" (which dates him) to the wonder of Game of Thrones to the thoughts of Ta- Nehisi Coates to the poetry of Taylor Swift. And he still mourns the loss of Anthony Bourdain. While loving all genres of literature, he admits a weakness for fiction, short stories, and memoir. A good story, well-told, he simply finds hard to resist. John can be reached at jblase@thebinderyagency.com.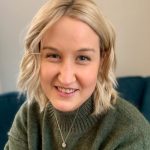 Estee Zandee has worked in the publishing industry for ten years, since starting out as a magazine columnist in school. Earning a bachelor's degree in professional writing, she worked her way up to editorial positions at HarperCollins Christian Publishing where she helped support a list of well-loved and bestselling authors. In 2017, Estee and her husband moved to Metro Detroit, and she launched her own literary business to serve publishers, agents, and authors with writing, editing, and coaching services. She has edited numerous manuscripts and written and collaborated on more than a dozen books with publishers such as Zondervan and Baker Publishing Group. As an agent, Estee is focused on partnering with authors to develop thought-provoking messages and great storytelling to inspire readers. Estee can be reached at ezandee@thebinderyagency.com.
Alex Field launched The Bindery in 2017 after 18 years working in book publishing and journalism. Prior to starting The Bindery, he served as vice president and publisher for two imprints of Penguin Random House, the largest publisher of trade books in the English-speaking world. The Bindery serves content creators, guiding authors they represent through every step of the publishing process, from inspiration to bookshelf. Currently, they represent authors in the categories of Commercial Fiction, Religion & Spirituality, Biography & Memoir, Parenting, Self-Help, Pop Culture, Business & Leadership, Christian Life, Science Fiction & Fantasy, and more. Current authors include Jerry B. Jenkins, Michael Todd, Ainsley Arment, Sam Acho, Ashley Lemieux, Propaganda, Sean Dietrich (known as "Sean of the South"), Dr. Gregory L. Jantz, Sally Clarkson, Dr. Derwin L. Gray, Rich Villodas, Carlos Whittaker, Mandy Hale, Danielle Strickland and more. To learn more, visit www.TheBinderyAgency.com.
Contact: Alexander Field The Bindery Principal & Founder afield@thebinderyagency.com 719-351-4897