Ten Baker Publishing Group titles honored by Christianity Today's 2022 Book Awards
Ada, Mich. (December 16, 2021)—On Tuesday, December 14, Christianity Today announced their list of winning titles for the 2022 Book Awards, which included three Baker Publishing Group titles: Simply Trinity by Matthew Barrett, Preaching to People in Pain by Matthew D. Kim, and Reparations by Duke L. Kwon and Gregory Thompson.
In addition to the three winning titles, Christianity Today also named seven Baker Publishing Group titles as finalists or Award of Merit recipients.
Every year, Christianity Today reviews numerous titles to compile a list of recommended books that shape evangelical life, thought, and culture. Matt Reynolds, books editor for Christianity Today, stated that the winning titles "represent some of the year's most exemplary Christian thinking." For a complete list of winning titles, please visit Christianity Today Book Awards.
The Church & Pastoral Leadership
Preaching to People in Pain: How Suffering Can Shape Your Sermons and Connect with Your Congregation by Matthew D. Kim
(Baker Academic; ISBN 9781540961297; Ebook ISBN 9781493430864; $24.99)
An experienced preacher and teacher encourages pastors to preach on pain to help their congregants identify and share their suffering in Christian community for the purpose of healing and transformation.
---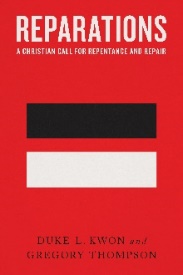 Politics & Public Life
Reparations: A Christian Call for Repentance and Repair by Duke L. Kwon and Gregory Thompson
(Brazos Press; ISBN 9781587434501; Ebook ISBN 9781493429578; $24.99)
This book articulates the church's responsibility for the deep racial brokenness at the heart of American culture, investigates the Bible's call to repair it, and offers a vision for the work of reparation at the local level.
---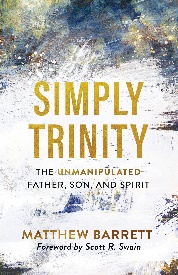 Theology/Ethics
Simply Trinity: The Unmanipulated Father, Son, and Spirit by Matthew Barrett
(Baker Books; ISBN 9781540900074; Ebook ISBN 9781493428724; $24.99)
In this accessible text, author and theologian Barrett helps readers grasp the doctrine of the Trinity so we can resist attempts to distort it and articulate the Trinity in a way that's faithful to the Scriptures and impactful in our own lives.
---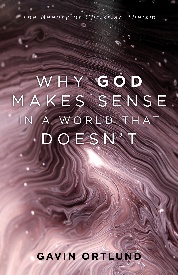 Apologetics & Evangelism (Finalist)
Why God Makes Sense in a World That Doesn't: The Beauty of Christian Theism by Gavin Ortlund
(Baker Academic; ISBN 9781540964090; Ebook ISBN 9781493432455; $22.99)
This winsome and accessible apologetics book for a new generation makes the case that Christianity offers a compelling explanatory framework for making sense of our world.
---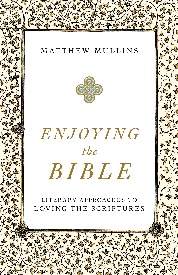 Beautiful Orthodoxy (Award of Merit)
Enjoying the Bible: Literary Approaches to Loving the Scriptures by Matthew Mullins
(Baker Academic; ISBN 9781540961662; Ebook ISBN 9781493421954; $22.99)
A literature professor shows how learning to read and love poetry can increase our understanding of the biblical text, helping us learn to read and love God's Word.
---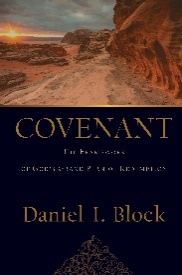 Biblical Studies (Award of Merit)
Covenant: The Framework of God's Grand Plan of Redemption by Daniel I. Block
(Baker Academic; ISBN 9780801097881; Ebook ISBN 9781493429158; $54.99)
A leading scholar helps readers understand the big picture of the Bible through the lens of God's covenants with humanity as they play out in both the First and the New Testaments.
---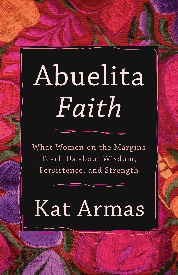 Christian Living & Discipleship (Finalist)
Abuelita Faith: What Women on the Margins Teach Us about Wisdom, Persistence, and Strength by Kat Armas
(Brazos Press; ISBN 9781587435089; Ebook ISBN 9781493431113; $17.99)
Combining personal storytelling with biblical reflection, a Cuban American writer tells the story of unnamed and overlooked theologians—mothers, grandmothers, sisters, and daughters—whose survival, resistance, and persistence teach us the true power of faith and love.
---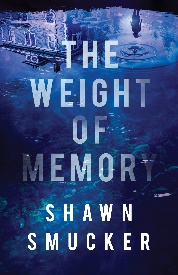 Fiction (Award of Merit)
The Weight of Memory by Shawn Smucker
(Revell; ISBN 9780800735319; Ebook ISBN 9781493430383; $15.99)
When Paul Elias receives a terminal diagnosis, he returns to his hometown to seek a guardian for his granddaughter. But her imagination leads him on a journey into forgotten things and old secrets that leave him wondering about the nature of his illness, his granddaughter's future, and reality itself.
---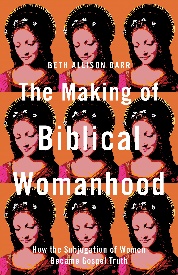 History & Biography (Finalist)
The Making of Biblical Womanhood: How the Subjugation of Women Became Gospel Truth by Beth Allison Barr
(Brazos Press; ISBN 9781587434709; Ebook ISBN 9781493429639; $19.99)
A trusted historian shows that "biblical womanhood" isn't biblical but rather arose from a series of clearly definable historical moments and presents a better way forward for the contemporary church.
---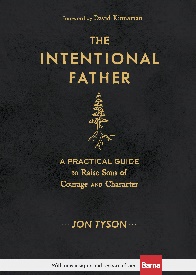 Marriage & Family (Finalist)
The Intentional Father: A Practical Guide to Raise Sons of Courage and Character by John Tyson
(Baker Books; ISBN 9780801018688; Ebook ISBN 9781493430321; $16.99)
Backed by Barna Research, Jon Tyson offers practical steps to help men raise sons of consequence whose lives will be marked by honor, courage, self-discovery, and community.
Baker Publishing Group publishes high-quality writings that represent historic Christianity and serve the diverse interests and concerns of evangelical readers.
Contact: Karen Steele, (616)676-9185 x100, ksteele@bakerpublishinggroup.com