Ted Dekker and his Christy Award–winning daughter, Rachelle Dekker, have joined forces to deliver a supernaturally infused suspense novel
A Powerhouse Father-Daughter Writing Team Delivers the Suspense Dekker Fans Love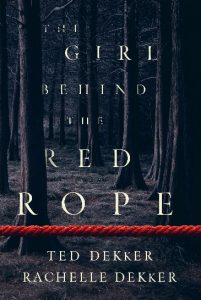 Ada., Mich.—For the first time ever, New York Times bestselling author Ted Dekker and his Christy Award–winning daughter, Rachelle Dekker, have joined forces to deliver a supernaturally infused suspense novel that will take readers to the edge of reason in The Girl behind the Red Rope (ISBN: 9780800736538; Ebook ISBN: 9781493419562; 336 pages; hardcover; $24.99; September 2019).
This gripping tale spans the generations and will appeal to a broad audience as Ted and Rachelle combine their creative and unique insights into an action-packed narrative that grapples with the underlying element of fear and how this crippling emotion holds us hostage. The Girl behind the Red Rope moves readers beyond boundaries and rules that imprison us to freedom that can only be found through grace.
Ted Dekker has stated that his greatest desire is for readers to encounter the spiritual truths hidden in his captivating story lines. Now this transgenerational team continues the quest of helping readers understand ultimate freedom and their true identity in Christ in this spellbinding new saga.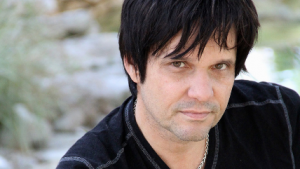 Ted Dekker is the award-winning and New York Times bestselling author of more than forty novels, with over ten million copies sold worldwide. He was born in the jungles of Indonesia to missionary parents, and his upbringing as a stranger in a fascinating and sometimes frightening culture fueled his imagination. Dekker's passion is simple—to explore truth through mind-bending stories that invite readers to see the world through a different lens. His fiction has been honored with numerous awards, including two Christy Awards, two Inspy Awards, an RT Reviewers' Choice Award, and an ECPA Gold Medallion. In 2013, NPR readers nationwide put him in the Top 50 Thriller Authors of All Time. Dekker lives in Nashville, Tennessee, with his wife, Lee Ann.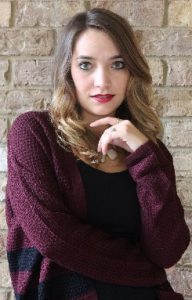 Rachelle Dekker is the Christy Award–winning author of The Choosing, The Calling, and The Returning in the Seer series. The oldest daughter of New York Times bestselling author Ted Dekker, Rachelle was inspired early on to discover truth through the avenue of storytelling. She writes full-time from her home in Nashville, where she lives with her husband, Daniel, and their son, Jack. Connect with Rachelle at
www.rachelledekker.com.
Revell, a division of Baker Publishing Group, publishes books that help bring the Christian faith to everyday life. Whether through fiction, Christian living, self-help, marriage, family, or youth books, each Revell publication reflects relevance, integrity, and excellence.
Contact:
Karen Steele, (616)676-9185 x100, ksteele@bakerpublishinggroup.com