Steve Pemberton releases Young Readers Edition of bestselling memoir, "A Chance in The World," April 20
ncludes new stories, life lessons, discussion questions and resources to help stop child neglect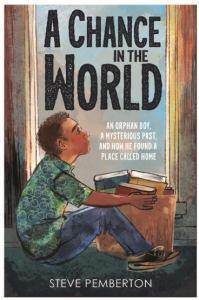 NASHVILLE, Tenn. (April 6, 2021) – Based on the bestselling memoir that also was depicted in a feature film, HarperCollins Christian Publishing releases "A Chance in the World: An Orphan Boy, a Mysterious Past, and How He Found a Place Called Home" by Steve Pemberton, everywhere books are sold on Tuesday, April 20.
Since its publication in 2012, Steve's story has inspired thousands of people around the world. A true story of growing up in a cruel foster home and defying seemingly insurmountable odds, this new adaptation of the USA TODAY bestselling memoir "A Chance in the World" shares Steve's journey with 8 to 12-year-olds with sensitivity, honesty and hope.
Featuring new stories and life lessons not included in the original memoir, "A Chance in the World," the young readers edition can provide adults and teachers an age-appropriate reading tool to engage with kids ages 8 to 12, on a deeper level about topics such as family, bullying, the power of kindness, and the destructive effects of labeling people.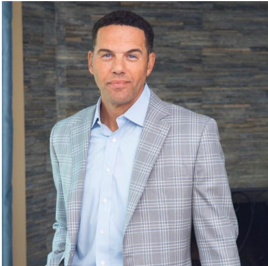 Born as Steve Klakowicz, Pemberton's story begins in New Bedford, MA. Taken from his mother at age three and losing his father to gun violence at age 5. Steve lived in the clutches of a cruel foster family. He would find his only refuge in a box of books given to him by a kind stranger. Books would be the tool he used to take him to new worlds he can only imagine and would someday lead him to his biological family.
Armed with just a single clue, Pemberton would embark on a years-long quest to unravel the mystery of his origins. As a light-skinned boy with blue eyes, a curly Afro, and a Polish last name, Pemberton shares how he comes to learn and embrace his identity.
It would be the kindness of a neighbor, a Sunday school teacher, and a high school mentor who would help Steve steer through the darkness of harrowing circumstances. With the help of what he calls his "human lighthouses" as guides, Pemberton would go on to attend Boston College on a scholarship, became a trail-blazing Fortune 500 executive, an acclaimed speaker, a philanthropist, a US Senate candidate, a Congressional awardee and a visionary youth advocate. He shares his story to inspire others who want to be seen for their possibilities rather than their circumstances because he, himself, 'is the way the story can turn out to be.'
In this Young Readers Edition, "A Chance in the World" teaches children:
to begin each day with hope
that there is goodness in the world, and it is possible to be a beacon of light for others
that they can overcome challenging circumstances
that everyone comes from different backgrounds and has value
to apply Steve's inspirational message to their own lives, through age-appropriate discussion questions.
April is National Child Abuse Prevention Month and May is National Foster Care Awareness Month. According to iFoster, approximately 424,000 children are in foster care, with 20,000 youth aging out of the foster care system annually. Within four years of aging out, 50% have no earnings, and those who do make an average annual income of $7500. "A Chance in the World" concludes with resources on how to help stop abuse.
People can call or text Childhelp at 1-800-422-4453 to have a private conversation with someone who is trained in how to help kids who are being abused. They will listen and help callers decide next steps.
"A Chance in the World: An Orphan Boy, a Mysterious Past, and How He Found a Place Called Home" (ISBN# 9781400225149) releases on April 20 and now is available for pre-order everywhere books are sold.
* MEDIA COPIES AVAILABLE UPON REQUEST*
About the Author
Steve Pemberton is Chief People Officer for Workhuman, the leading online platform bringing positivity to the workplace through social recognition. Prior to assuming his role at Workhuman, Steve was a Senior Human Resources Executive at Walgreens. Steve and his wife, Tonya, are the proud parents of three children. 
About Tommy Nelson
Tommy Nelson® is the children's division of Thomas Nelson. As a leading provider of Christian content, Tommy Nelson publishes a wide variety of high-quality, enjoyable products that are consistent with the teachings found in the Bible. Tommy Nelson's award-winning products are designed to expand children's imaginations and nurture their faith while inspiring them to develop a personal relationship with Jesus. For more information, visit www.tommynelson.com.