Songwriter, musician, author Andrew Peterson to inspire publishing professionals at ECPA PubU
Andrew Peterson's opening plenary and Lysa TerKeurst's closing keynote will bookend program featuring more than 50 speakers
One month left to register at early bird rates!

JUST ANNOUNCED:   Songwriter, musician, author ANDREW PETERSON will open the program of ECPA PubU, held November 5-6 at Lipscomb University in Nashville, with a plenary session on "The Mystery of Making: Our Call to Creativity as Christian Publishers." He joins LYSA TERKEURST — who closes the program with her keynote on "Reaching the Heart of Readers" — and more than 50 other presenters leading sessions for Christian publishing professionals in six publishing tracks, developed by a team of industry leaders.  Early bird registration is open for one more month.
---
PubU opening plenary: "The Mystery of Making: Our Call to Creativity as Christian Publishers"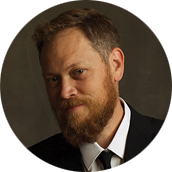 Andrew Peterson is an award-winning singer-songwriter and author. The second book in his Wingfeather Saga, North! Or Be Eaten (2009) won the Christy Award for Young Adult Fiction, and the fourth, The Warden and the Wolf King (2014) won World Magazine's Children's Book of the Year in 2015.  His latest book, Adorning the Dark: Thoughts on Community, Calling, and the Mystery of Making releases in October 2019 by B&H Publishing.
Driven by a desire to cultivate a strong Christian arts community, Andrew founded a ministry called The Rabbit Room, which led to a yearly conference, countless concerts and symposiums, and Rabbit Room Press, which has published thirty books to date.
Peterson will also present a PubU session in the Editorial track on "How Editors and Writers can Leverage Creativity in Words and Storytelling."
---
PubU closing keynote:  "Reaching the Heart of Your Readers"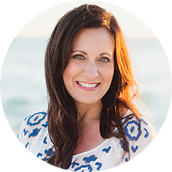 Lysa TerKeurst is president of Proverbs 31 Ministries and the #1 New York Times' best-selling author of Uninvited, It's Not Supposed to Be This Way, The Best Yes, Unglued, Made to Crave, and 17 other books. Lysa was recently awarded the Champions of Faith Author Award and has been published in multiple publications such as Focus on the Family and CNN online. Additionally, she has appeared on The Today Show as one of the leading voices in the Christian community. Connect with her at www.LysaTerKeurst.com or on social media at @LysaTerKeurst.
TerKeurst will also present a combined PubU session for the Digital Marketing and Reader Engagement & Publicity tracks on "Lessons from Building and Engaging a Community."
---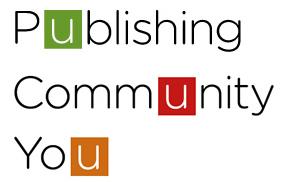 PubU: where the industry gathers to connect, learn, and grow
Publishing professionals in Christian publishing can customize their professional training, by choosing among more than 40 sessions in six publishing tracks, led by more than 50 industry experts.
If you think you might have something to learn from a few of these speakers, then plan to be a part of ECPA PubU 2019!
DATA, DELIVERY, WORKFLOW track speakers
Matt Baehr, Executive Director, Book Manufacturer's Institute
Ken Dillard, Director of Integrated Business Planning and Business Analytics
Joshua Tallent, Director of Sales and Education, Firebrand Technologies
Timothy Olson, Publishing Services Technology Coordinator, Tyndale House Publishers
Michial Miller, Client Development Manager, The NPD Group, Inc.
Bradley Metrock, CEO, Score Publishing
Robin Erwin, Digital Retail Sales Manager, Ingram Content Group
Kathy Ferguson, Senior Sales Representative, LSC Communications
Andrea Fleck-Nisbet, Director, Content Acquisition, Ingram
Tim Taylor, Sales Representative, Worzalla
Cara Lahey, Director of Sales and Marketing, PubGraphics
Susan Salley, Associate Publisher, Abingdon Press
Pete Schmidt, Sales, Lindenmeyr Book Publishing Papers
Nicole Wilson, Platform Logistics, LSC Communications
Pete Larson, President/CEO, Bethany Press
Jacque Schmidt, Production Director, HarperCollins Christian Publishing
DESIGN track speakers
Jade Novak, Art Director and Designer, B&H Publishing
Heather Brewer, Art Director, Discovery House and Our Daily Bread; Writer
Micah Kandros, Designer and Photographer
Wayne Brezinka, Artist and Illustrator
Amy Cerra, Creative Director, Our Daily Bread Ministries
Jeremy Mitchell, Creative Director, She Reads Truth, The Jeremy Mitchell Show podcast host
DIGITAL MARKETING track speakers
Mark Glesne, Marketing Director, HarperCollins Christian Publishing
Eric Nevins, Host & Story Curator of Halfway There Podcast and founder of Get Curious Media
Brian Erickson and Robb Erickson, Co-Founders, King Grizzly
Nick Lee, Art Director, David C Cook
Jeffrey Kranz, Co-founder, Overthink Group
Joan Begitschke, Chief Marketing Strategist, Verve Marketing Group
Lysa TerKeurst, President, Proverbs 31 Ministries
EDITORIAL track speakers
Andrew Peterson, musician, song writer, author, founder of The Rabbit Room
Sarah Rubio, Senior Editor, Tyndale House Publishers
Linda Howard, Assoc. Publisher, Children & Youth, Tyndale House
Shaun Tabatt, Host and Producer, The Shaun Tabatt Show
Cory Verner, President & CEO, One Audio
Amanda Cleary Eastep, Senior developmental editor, Moody Publishers, ThePerennialGen.com
Jevon Bolden, literary agent, Embolden
READER ENGAGEMENT & PUBLICITY track speakers
Mimi Chan, Senior Marketing Manager, Goodreads
Jennifer Willingham, founding partner of ICON Media Group
Alli Worthington, Author, co-founder, Blissdom Conference, The Alli Worthington Show podcast
Dr. Theon E. Hill, Assistant Professor, Wheaton College
Dave Schroeder, Vice President, Marketing, B&H Publishing Group
Jamie Ivey, Author of If You Only Knew and host of The Happy Hour Podcast
Andrew Osenga, A&R Rep, Integrity Music, former member, Caedmon's Call, The Pivot Podcast
Jenaye White, Senior Publicist, B&H Publishing Group
Morgan Hubbard, Account Manager, Bookbub
Michele Misiak, Marketing Director, Baker Publishing Group
Lysa TerKeurst, President, Proverbs 31 Ministries
EMERGING LEADER track — A one-day track for those newer to the industry
Keith Williams, Bible Editor, Tyndale House Publishers
Brian Allain, Founding Director, Publishing in Color and Writing for your Life conferences
Judy Dunagan, Acquisitions Editor, Moody Publishers
Randall Payleitner, Associate Publisher, Moody Publishers
Ingrid Beck, Senior Editor for Waterbrook & Multnomah, a division of Penguin Random House
Registration and program at ECPAPubU.org