Shane Crabtree promoted to President and COO of Christian Book Services
LARRY CARPENTER TO BECOME CHAIRMAN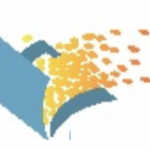 FRANKLIN, TENNESSEE- December 15, 2020– Christian Book Services, LLC, announced today that Shane Crabtree will assume the position of President and Chief Operating Officer (COO), effective January 1st, 2021.  Larry Carpenter will assume the role of Chairman and will remain as the Chief Executive Officer (CEO).
Carpenter will continue to focus on the overall strategic direction of the company, manuscript acquisition and author relations.  Crabtree will pick up day-to-day management of all book production, printing, sales and distribution.
Crabtree has a strong background in project management.  He received his BS in Physics from Wright State University and a MS in Biostatistics from Middle Tennessee State University.  He is also a graduate of Naval Nuclear Power School.  Mr. Crabtree has worked in project management, management and IT for several pharmaceutical and software companies.
Crabtree began working with Christian Book Services in 2018.  He has coordinated all product set up, data dissemination, sales reporting and worked on book production.  Through his efforts, the company has launched a significant effort in to creating audio books.  He has used his technological expertise to streamline and upgrade the company's reporting systems and project tracking systems.
According to Carpenter, "Shane has made a huge contribution to our company.  He's a book lover.  He loves the process of finding good books, working with our authors on the production of the books, getting the books printed, and working with our exclusive distributor, Ingram, to get the books sold and distributed.  We are proud to recognize Shane's contribution to the company with this promotion."
For more details on the company, go to the company's website at www.christianbookservices.com or contact Larry Carpenter at (615) 472-1128 or at larry@christianbookservices.com.