"Sent" named Resource of the Year in Outreach Magazine
CHICAGO, IL, March 4, 2021:  For the 18th year, Outreach Magazine is celebrating the best outreach-oriented books and curricula by honoring them as Outreach Resources of the Year. Sent: Living a Life that Invites Others to Jesus (Moody Publishers, August 2020) by Heather & Ashley Holleman has been selected as a winner in the Evangelism and Apologetics category.
Husband and wife duo, Heather and Ashley Holleman wrote Sent "to inspire others about the joy and adventure of evangelism." They invite Christians to grow joyfully with Jesus as they live out their true identity as sent to share Jesus with others.
The Hollemans have fully embraced their identities as sent through nearly two decades of full-time ministry. With joy, they proclaim the name of Jesus knowing that God is always at work around us, that He is seeking and saving the lost, and that He is excited for us to do this work with Him.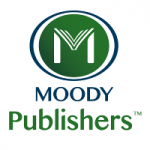 "Moody Publishers is thrilled for Ashley and Heather Holleman on this great news! Sent truly changes the way we think about talking to others about Jesus, and I know it will serve as a treasured resource for years to come. When I approached Heather and Ashley about writing a book on evangelism, I knew they'd deliver something extraordinary," says Judy Dunagan, Acquisitions Editor at Moody Publishers.
CONTACT:  Kathryn Eastham, Kathryn.eastham@moody.edu  312-329-2140