Zondervan promotes Jesse Hillman to VP of Marketing for Church and Academic Publishing
Zondervan has announced the promotion of Jesse Hillman to vice-president of marketing for the Church, Academic, Reference, and Reflective (CARR) publishing team. Hillman has been leading the marketing strategy for Zondervan's CARR team for more than five years, successfully launching new initiatives that engage scholars, pastors, church leaders, and students who are serious about the Bible, theology, and ministry-related disciplines.
WaterBrook & Multnomah announces promotion and hire in Publicity Department
Beverly Rykerd has been promoted to Vice President, Director of Publicity, effective immediately, continuing to report to me.  Bev started working at WaterBrook and Multnomah in November 2011 as Publicity Manager.  Lisa Beech returns to WaterBrook and Multnomah on May 18 as Assistant Director of Publicity, reporting to Beverly Rykerd. Most recently, Lisa worked at David C. Cook, where she led publicity efforts for the last four and half years, working with authors such as Francis Chan, Stasi Eldredge, Kyle Idleman, Matt Chandler, and others.
Anchor Distributors and Word Alive forge partnership
Anchor Distributors, a division of Whitaker Corporation, has acquired the Canada-based Word Alive Distributors. Anchor will begin shipping Word Alive's wide array of Christian products June 1. Anchor Vice President John Whitaker and Word Alive President Jeremy Braun have been working together for months to develop a plan to maximize each company's strengths to better serve Christian retailers in the U.S. and Canada.
Major Christian organizations partner to launch Africa Study Bible
Millions of English-speaking Africans know and love Christ, but for many, God's word is hard to grasp. With nearly every full evangelical study Bible written from the Western viewpoint, Africans have lacked a resource that connects with their unique experience, hindering discipleship. But that is about to change as major Christian organizations, led by Oasis International, are joining together to launch the Africa Study Bible (ASB), a six-year, cross-continental effort that has produced the first study Bible developed by Africans for Africans.
Word Entertainment renews contract with FrontGate Media  
FrontGate Media has been selected by Word Entertainment to extend a long term agreement to promote their 2016 roster of movies. The award-winning, faith-based marketing firm will promote Word Entertainment DVDs through an aggressive partnership with its Web & Event Network site NewReleaseToday.com, the largest Christian music and entertainment site online.
ECPA welcomes New Members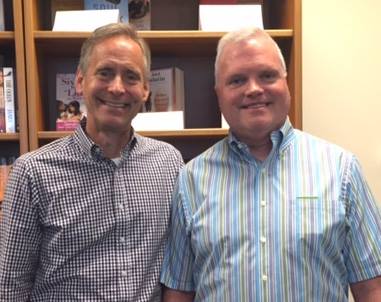 CREDO COMMUNICATIONS represents some of the leading Christian thinkers and writers today and provides agency, content development, and book packaging services.


AFFILIATE MEMBER

GATEWAY CREATE PUBLISHING develops resources from Gateway Church to equip leaders and inspire believers around the world.  

SMALL PRESS MEMBER

GILEAD PUBLISHING publishes quality fiction that will appeal to adult readers who emjoy stories written from a Christian perspective. 

SMALL PRESS MEMBER

LION HUDSON is committed to publishing quality literature, worldwide, which is true to the Christian faith under five imprints. 

INTERNATIONAL MEMBER
OTHER NEWS
INDUSTRY

INTERNATIONAL
DIGITAL
VIEW THE MONTH'S TOP 50 CHRISTIAN BESTSELLERS and TOP 25 in FICTION, NONFICTION, JUVENILE, BIBLES, 
AND MORE AT CHRISTIANBESTSELLERLISTS.COM
MILESTONES 
Memoir from Grammy Award Winner Lecrae is New York Times Bestseller; TEDx Talk Online 
Behind a massive publicity blitz that included his third performance on The Tonight Show Starring Jimmy Fallon and appearances on The Nightly Show on Comedy Central, Kennedy Show on Fox Business News, ESPN's First Take, Revolt TV, Fox News Radio, ABC News Radio, TBN and several digital outlets such as NBC News, XXL Magazine, Hot New Hip Hop and several others, Lecrae's highly anticipated memoir, "Unashamed" immediately debuted as a New York Times Best Seller, landing in the Nonfiction category. Lecrae completed a mix of critical press that included national and satellite radio (The Eric Mataxas Show, The Freddie Coleman Show on ESPN Radio and Chris Fabry Live!) and the memoir was featured across the country in daily newspapers such as the New York Times, Atlanta Journal Constitution, Philadelphia Tribune and was the Associated Press Big Story.
Fervent spends 33 weeks as NYT bestseller; surpasses 500,000 copies sold; named Christian Book of the Year™
B&H Publishing Group is proud to announce that Fervent: A Woman's Battle Plan to Serious, Specific and Strategic Prayer by Priscilla Shirer has been named the 2016 Christian Book of the Year by the Evangelical Christian Publishers Association. Fervent has also surpassed 500,000 copies sold and has spent 33 weeks on the New York Times bestseller list to date.
Baker Publishing Group named Top Christian Publisher by ShareFaith
ShareFaith recently released a list of the top 15 Christian publishers, and Baker Publishing Group was selected as their first choice. ShareFaith based their picks on a publisher's reach, history, and mission. For the complete list of publishers, please click here.
The Boy Born Dead wins Audie Award
The Boy Born Dead, published in audio by christianaudio, has won the Inspirational/Faith-Based Non-Fiction 2016 Audie Award. Written by David Ring, David Wideman and John Driver, and narrated by Paul Michael, The Boy Born Dead is a story of friendship, courage and triumph featuring a boy, literally born dead, who survives with sobering consequences.
Industry titles on this week's New York Times Bestseller List:
THE FIVE LOVE LANGUAGES

 by Gary Chapman (Northfield/Moody) is #1 in Relationships; #2 in Advice, How-To & Misc.

THE WAIT 

by DeVon Franklin and Meagan Good with Tim Vandehey (Howard Books) is #4 in Religion, Spirituality & Faith; #5 in Relationships.
THE POWER OF I AM by Joel Osteen (FaithWords) is #5 in Religion, Spirituality & Faith.

BOUNDARIES 

by Henry Cloud and John Townsend (Zondervan) is #7 in Religion, Spirituality & Faith.
MEDIA  ANNOUNCEMENTS
Bible Gateway interviews Rodrick K. Durst on Reordering the Trinity
The New Testament writers present the Trinity in a variety of orders; not only "Father, Son, and Holy Spirit." Is the order intentional? Should it impact our understanding of God and the mission of the church? Does the order of the three names correspond to a particular purpose of God? Bible Gateway interviewed Rodrick K. Durst about his book, Reordering the Trinity: Six Movements of God in the New Testament (Kregel Academic, 2015). Read this interview.
Bible Gateway interviews Steven K. Scott on Jesus Speaks
When Jesus walked the Earth, he gave his followers more than 100 life-changing promises. He also gave more than 100 teachings for living in line with God's priorities—commands that lift up rather than weigh down. What if you had been there to hear him speak? Bible Gateway interviewed Steven K. Scott about his book, Jesus Speaks: 365 Days of Guidance and Encouragement, Straight from the Words of Christ (Waterbrook Press, 2016). Read this interview.
PRODUCT NEWS
Former NFL quarterback Tim Tebow to write new book for Fall 2016 publication by WaterBrook 
Tim Tebow has reached agreement with WaterBrook, an imprint of the Crown Publishing Group, to author a new book scheduled for publication on October 25, 2016. Shaken: Discovering Your True Identity in the Midst of Life's Storms combines never-before-told, personal stories from Tebow's football experience and life with biblical teaching on anchoring identity and self-worth. As part of the agreement, WaterBrook will create a companion video Bible study and other products.
Concordia Publishing House announces release of new coloring book for adults
Concordia Publishing House (CPH) announced the release of The Garden of Eden: Create. Meditate. Restore., a new coloring book for adults. The Garden of Eden is the first in a planned series of adult coloring books to be published by CPH. The Garden of Eden combines the benefits of creative downtime with the blessings of devotion time. The coloring book features forty-three beautiful and intricate illustrations paired with Scripture verses focused on God's creative work in nature.
First Christian dystopian fiction book published by Concordia released
The Messengers: Discovered, debut novel by author Lisa M. Clark, was officially released by Concordia Publishing House today. Discovered is the first Christian dystopian fiction book to be published by Concordia Publishing House. The first chapter is available to read at cph.org/messengers-discovered.
CAREER CENTER
Every press release in this electronic news service is received from the original source. No statement herein can be attributed to ECPA unless originally created by this association. No endorsement expressed or implied. 

This is a publication of the Evangelical Christian Publishers Association. For more information about ECPA, contact  info@ecpa.org or visit  www.ecpa.org. FrontGate Media hosts an ECPA press archive at www.FrontGateMedia.com/ECPAnews.