Richard Mouw signs contract with IVP for fall 2022 release of "How to Be a Patriotic Christian"
WESTMONT, IL—Widely respected theologian and philosopher Richard Mouw, who served as president of Fuller Theological Seminary for twenty years, has signed a contract with InterVarsity Press to release his next book, tentatively titled How to Be a Patriotic Christian, in fall 2022.
Mouw (PhD, University of Chicago), current professor of faith and public life at Fuller Theological Seminary, has written over twenty books on topics of social ethics, philosophy of culture, and interfaith dialogue, including Uncommon Decency, The Challenges of Cultural Discipleship, Praying at Burger King, The God Who Commands, Calvinism in the Las Vegas Airport, The Smell of Sawdust, and Talking with Mormons: An Invitation to Evangelicals.
A leader in interfaith theological conversations, particularly with Mormons and Jewish groups, Mouw served for six years as co-chair of the official Reformed-Catholic Dialogue and as president of the Association of Theological Schools. For seventeen years he was a professor of philosophy at Calvin College, and in 2007 Princeton Theological Seminary awarded him the Abraham Kuyper Prize for Excellence in Reformed Theology and Public Life.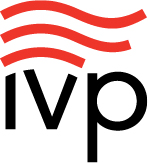 "Throughout most of my thirty-seven years of work with Christian bookselling and publishing, Richard J. Mouw's work has challenged, nourished, and shaped my view of the world, of what constitutes faithful Christian discipleship, and how to engage as a believer in the public square," Jeff Crosby, IVP publisher, said. "Dating back to an Association of Logos Bookstores event at which Mouw spoke in 1989 about his Harper & Row book Distorted Truth and continuing through his Brazos Press memoir Adventures in Evangelical Civility, I've made it a priority to read each of his books regardless of who published them. Without question, the most formative for me was Uncommon Decency. I believe that Rich's forthcoming How to Be a Patriotic Christian will, like that book, be an important call to the evangelical church to stop, read, reflect, and respond to his urgent, informed, and pastoral message. I'm delighted to be publishing this new project."
How to Be a Patriotic Christian will address current forms of Christian nationalism and place patriotism in broader biblical, historical, and global contexts. Mouw writes, "When we recognize these two truths—that it can be healthy to have a special kind of love for one's country, and that we have to avoid the real temptation to keep that love from taking on an idolatrous character—many of us will find ourselves looking for a place somewhere between the two extremes on the spectrum. And in these pages I will be offering advice about how to find a good place in that area between those extremes."
Mouw continues, "I hope that this will provide the kind of 'large acquaintance with particulars' that will help to impart at least a little wisdom about what it means to love one's country in a manner that is appropriate for followers of Jesus."