RAPZILLA renews partnership with FrontGate Media for exclusive representation of sponsorships for 5 years
Upcoming 2018 Faith-Driven Film, CANAL STREET Signs Multi-Month Promotion as First Partner in This New Season
Orange County, CA – Rapzilla, the #1 source for exclusive content at the intersection of today's Millennial, Hip Hop and Faith cultures, has renewed their agreement with FrontGate Media's leading faith-based Web & Event Network division for an additional five years of exclusive representation for sponsorships and advertising.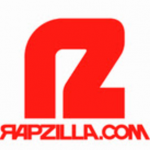 Rapzilla is the Hip Hop community for Christians, attracting people with a passion for faith and hip hop culture. Rapzilla has a dedicated, largely millennial audience, generating 2.3 Million page views a month from 300,000 unique visitors, 75,000 email subscribers, 132,000+ Facebook Likes and 127,000+ YouTube subscribers who devour their Hip Hop lifestyle coverage of music, movies, books, events and causes.  In 2016, StyleOfSound.com awarded the site the rank of #55 Most Influential Digital Music Publication in the World.
According to Scott A. Shuford, Founder/CEO of FrontGate Media, "While we are always excited about new outlets and companies, it is a great honor to continue our work for established outlets like Rapzilla, which means we are doing our job well. I love the dual emotional selling propositions of the audience's Hip Hop and Faith lifestyles that make up Rapzilla's audience and look forward to exploring new ways for us to deliver value to advertisers."
FrontGate will continue to build the Rapzilla brand through advertising, partnerships and sponsorships including the first partner of this new season, Red Gueriila Productions Faith-Driven film: CANAL STREET. (http://www.imdb.com/title/tt6183104/?ref_=nv_sr_1) Directed by Rhyan LaMarr, the film features Bryshere Y. Gray ("Empire"), Mykelti Williamson (FENCES) and Mekhi Phifer (DIVERGENT) leading an all-star ensemble cast which releases at the top of 2018. The brand partnership includes promotion across all of Rapzilla's web, social and email opportunities as well as exclusive audience engagement opportunities.  CANAL STREET will also be involved with FrontGate Media at the massive Comic-Con International 2017 annual event this Summer.
"We appreciate how FrontGate has taken our Hip Hop community to the faith-based advertising world," states Rapzilla CEO Chad Horton. "They know how to leverage our passionate audience to benefit sponsors. We look forward to further expansion with FrontGate."
About FrontGate Media
Award-winning FrontGate Media (http://FrontGateMedia.com) is the leading marketing agency and media group specializing in the faith and family audience.  Having celebrated their 15-year milestone in 2016, the firm serves as "Your Gateway to the Christian Audience." FrontGate's full service agency and media group has been trusted with over 5,000 campaigns, providing Faith-based market Strategy Development, Public Relations, Media Buying, and Social Media & Marketing. FrontGate's own Web & Events Network provides reach to more than 10 million people each month and over 17 million email subscribers. Founded in 2001, FrontGate has repeatedly been honored in the Internet Advertising Competition and the WebAwards. The company plays a key role in the success of for-profit and non-profit organizations seeking the faith-based and family-friendly audiences.