Publishers from 21 countries gather in
Krakow for European Christian Rights Fair
The global Christian publishing community gathered from March 18 to 20 in Krakow, Poland  for the first-ever European Christian Rights Fair (ECRF), sponsored by ECPA and CLC International. More than 75 publishers attended the event, including rights professionals representing nearly 40 evangelical Christian publishers.
For two full days publishers from 21 different countries met with key international rights and licensing managers. A special banquet at the end of the first day featured reports from publishers in The Netherlands, Norway, and Poland. The banquet concluded with a time of worship led by a pastor from a vibrant evangelical Reformed church in Krakow.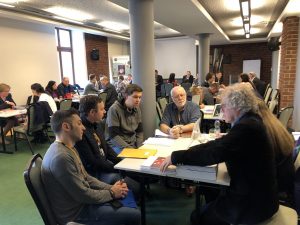 The third day of ECRF featured four training sessions led by Jim Elwell of Tyndale House Publishers, Nadiyka Gerbish of Riggins Rights Management, Ivano Cramerotti of CLC Italy, and ECPA president Stan Jantz, assisted by Ingram's Kelly Gallagher in a video appearance.
"The entire experience was practical and enriching on many levels," said Jantz. "ECPA took on this responsibility on relatively short notice, and I could not be more pleased with the outcome. It raised my own awareness of and appreciation for the work being done by experienced and dedicated global publishers. I have also gained a new appreciation for the rights community that serves ECPA member publishers. These men and women tirelessly travel the world to find fertile ground for the books and Bibles produced by our members."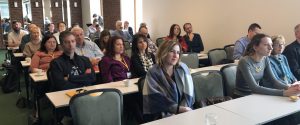 Carl Dobrowolski, who represents several publishers though his company, Goodwill Rights Management, commented on the tone of ECRF. "This event was qualitatively different from the previous one. It had a spiritual, family reunion feel to it, and the Lord was present!"
"It was a delight to meet so many CLC brothers and sisters and a number of other publishers we haven't seen for a while or indeed ever," said Anthony Gosling, rights manager for Crossway.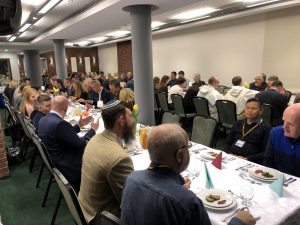 Prior to hosting and facilitating ECRF in Krakow, Jantz attended the London Book Fair, where ECPA sponsored the Christian Collective. While in London, Jantz met with SPCK president Sam Richardson, Andy Lyons of Hodder Faith, James Burstow and staff with The Good Book Company, and Steve Briars of Christian Resources Together.