Penny Maxwell shares her gripping testimony to help readers find hope, healing and freedom from devastating hurts
Lake Mary, FL — Author Penny Maxwell recounts her traumatic childhood marked by poverty, abuse, and sexual assault and shares the hard truths she learned through her own healing journey in her powerful new book, Setting Broken Bones: Let God Heal What Hurt You (ISBN-13: 978-1636411132, Charisma House).
Maxwell's frank and honest anecdotes about her life give a personal connection and voice to what freedom in Christ looks like after heartbreak. "Don't bail out just because it feels rough sometimes. God has a destination for you, a better place…I know you can make it, because I did."
Maxwell's story is a revealing look into a family deeply flawed and broken. In her account, she shares how she was able to find hope and healing through her relationship with Christ. While the journey to forgiveness has not been an easy one, Maxwell notes that the weight that has come off of her shoulders has encouraged her to be the wife, mother, and minister she never would have been without God resetting the "broken bones" of her damaged childhood.
Using the analogy of a person walking around with broken physical bones that never healed properly, Maxwell confronts readers with a truth: we can either walk around in pain as if the bones that were not properly set never healed or experience the temporary pain of having them set properly so healing can occur.
"I have lived in that place of sharp, continuing pain that clouded my emotions and stole my ability to trust anyone," Maxwell writes. "Thankfully I have received God's mercy toward the broken. My journey has shown me firsthand how God resets our broken bones so they heal up. That way we can move on in wholeness, peace, and personal fulfillment."
Maxwell not only experienced a supernatural, transformative forgiveness for those who left scars, but she boldly shares her story to help others come to this same kind of freedom-giving release of past pains.
"Sometimes the pain is sharp, the memory fresh, the feeling persistent," Maxwell writes. "Or maybe the hurts are so familiar—and so abundant—that you're not exactly sure what is causing them anymore. But under the surface these wrongly set fractures remain. And they are hindering your progress. It's hard to do life with bones that healed crookedly. So many try to press through, to get along, to smile, to fake it till they make it to a place of healing…Now is your time. You can heal right. I know because I did."
No matter what kind of background a person has had—whether one with lots of mountaintops or valleys, Maxwell affirms that God has a plan and a path for each and every person who decides to follow Him, put away the hurt, go for forgiveness, and walk into a new life.
Setting Broken Bones by Penny Maxwell is released by Charisma House, which publishes books that challenge, encourage, teach, and equip Christians.
Instagram: @pennymaxwell
Twitter: @PennyCMaxwell, @tpfaithfh
Facebook: @tpfaith
Penny Maxwell is a dynamic, bold, forward-thinking leader who uses her voice for good. She brings clarity and shares unflinching truth at a time when many find it easier to stay silent. She simply tells it like it is. After surviving a childhood of abuse, she has learned to thrive no matter what the circumstances. Penny and her husband, Troy, pastor the thriving multisite church, Freedom House, in Charlotte, North Carolina. An engaging communicator, she draws people in with her raw, gritty, tell-it-all style, served with a side of humor and sass.
Title: Setting Broken Bones: Let God Heal What Hurt You | Retail: US $18.99 | Release Date: Now Available | Page Count: 192 | ISBN-13: 978-1636411132 | Hometown: Charlotte, North Carolina | BISAC Category: RELIGION/ Christian Living/ Personal Growth, RELIGION / Christian Living / Inspiration, RELIGION / Christian Living / Spiritual Growth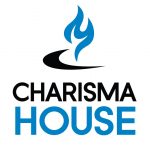 Media Contacts: TKO Publicity
Linda Klosterman, lklosterman@tkomarketing.net
Chelsey Dickson, chelsey@tkomarketing.net
To set up an interview with Penny or for a review copy of "Setting Broken Bones," please contact  Lklosterman@tkomarketing.net or chelsey@tkomarketing.net.