Olive Tree meets consumer demand and industry
audio growth by offering audio
Olive Tree offers an innovative platform for consumers to listen to audio titles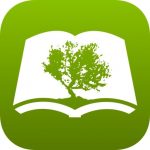 Olive Tree will be offering an exciting new feature to its millions of users. For the first time in its ten-year history, they will have the ability to experience audio Bibles and audiobooks directly inside the Olive Tree Bible App. The new format, available in the app on September 17th, will provide Olive Tree Bible App users with a large and diverse library of audio products, including various audio Bible translations, audiobooks from Christianity's greatest teachers and thinkers, and other audio offerings, including lectures and studies.
"The audio format is seeing astronomical growth and a tremendous rise in popularity," said Rachel Barach, s-v-p of digital operations. "We are excited to meet the growing demand for audio products in our trusted Olive Tree Bible App, so that we can continue to expand the ways people can study and engage with scripture."
Olive Tree broke into the modern app market in 2008. They released BibleReader for iPhones on the newly released Apple store, followed by a release for Android a year later. Over the past ten years, the Olive Tree Bible App has delivered additional products and launched new innovative features, including purchasable commentaries, study Bibles, dictionaries, cross-references, ebooks, and many more. The addition of audio products will mark another way that Olive Tree has integrated and aggregated numerous resources within one digital platform, so individuals are enriched with a holistic biblical study experience.
Some of the new features offered with the audio product integration are:
Mirroring biblical text with the audio Bible for an easy-to-follow Bible reading experience
Audiobooks from bestselling Christian authors, such as Lee Strobel, Lysa TerKeurst, Craig Groeschel, Rick Warren, and many others
Multiple Bible translations to listen to, including the New King James Version, New International Version, and the English Standard Version
Special safe driving layouts so that audio listening can be facilitated during consumer drive times
Ability to bookmark certain sections of an audio product
"Our goal is to offer the best in Bible study experience within one platform, so that is easy to use and resources are only a finger-tap away," said Steven Cummings, v-p of operations at Olive Tree Bible Software. "By onboarding audio products in the Olive Tree store, we will continue to offer the most comprehensive biblical study tools within a single app."
In the future, the Olive Tree Bible App audio library will continue to expand as the audiobook format continues its considerable title count growth.
About Olive Tree: Olive Tree is a leading online and mobile Christian Bible resource and e-commerce company, owned by HarperCollins Christian Publishing. Its software, The Olive Tree Bible App, is accessible on desktop, tablet, and mobile devices across all major platforms and offers a wide range of products designed to help users take their Bible Study to the next level. Olive Tree's offices are located in Spokane, WA. Please visit Olive Tree at www.olivetree.com.