Oasis International and Anchor Distributors partner in distribution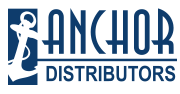 CHICAGO, March 31, 2021 — Anchor Distributors, a leading provider of Christian products and resources to major retailers in the U.S. and around the world, is now in partnership with Oasis International, publisher of the Africa Study Bible and many other titles like the recently released Highly Favoured by missionary to Mozambique, Stuart Foster, to supply the Christian bookselling market with resources that appeal to a wide Christian audience, yet originate from unique African perspectives.

"Oasis International has a vision to impact the global church through publishing African voices," says Jeremy Johnson, Oasis's Executive Vice President. "Over the past two decades, we have distributed over seven million books and Bibles in Africa and are excited about our new distribution partnership with Anchor to multiply that impact. In the next decades, we believe we can see African voices transforming individuals and societies not only in Africa, but also in America and around the world."
Karen Fulton, Director of Operations for Whitaker Corporation said, "At Anchor Distributors, we have an extensive and ever-expanding product listing. The partnership with Oasis International will contribute to further our mission to spread the gospel message to the world by providing products and resources that glorify our Lord, Jesus Christ."
Readers of Oasis international titles Africa Study Bible and Highly Favoured: Our Powerful God's Covenant with You say:
"Hard to find words for how much I love this study Bible. I have more sources than I need to explain the Hebrew origin of a word or the ancient Israelite customs in this or that passage. Instead of replicating that, the notes in this Bible speak to lived religion in an African context; a note in 1 Tim 5 points out that the African population is becoming younger, resulting in younger church leaders who must nevertheless respect their elders; many notes cite African proverbs that are more or less analogous to Bible verses. The opportunity to read the Bible from a faithful and non-Western point of view is meaningful, and beautifully handled in this edition. Well done, editors!" — Josiah Gibbs, Amazon Reviewer
"Exactly as billed. African pastors and theologians writing notes for Africans about traditions of Africa as it relates to the Bible. As a non-African, I found the insights VERY interesting to help me learn about African spiritual life. If you care about Africa, buy this Bible. Well worth it!"" — Tim Taylor, Amazon Reviewer
"With the growth and vibrancy of the Christian faith across Africa (and the rest of the Global South), it's high time for scholars from THAT part of the world to get to do the instruction, rather than continuing to rely on Americans, British and other Western writers. This Bible does the job beautifully. The cultural notes and applications are especially useful. — Dean Merrill, best-selling author, editor, publisher, and Oasis International Board Chair
"What I found particularly wonderful is that Highly Favoured is written from an African culture and perspective. Explaining the husband/wife relationship, Stuart Foster says, "When my wife and I are standing in a group and she sees an ant crawling on my neck, she can take it off. But nobody else should. She is my wife, and a wife has privileges." I cannot imagine a Western writer saying that. A person in one of the book's stories says, "I had the spirits of the ancestors bless my business before we started!"
"In those examples and stories, the book comes more alive for Africans because it's written from an African perspective and it comes more alive for Westerners because the unfamiliarity makes us read more carefully. These and many other issues fill this important resource. Highly recommended." — Larry Stone, Vice President at Kingsley Books, Inc.
To learn more about how to order Oasis International titles contact Anchor Distributors.
About Oasis International
Oasis International is a Christian publishing ministry that is committed to providing accessible, affordable, and contextualized biblical resources for Africans and their leaders, to impact the global church.  Our mission is to grow discipleship through publishing African voices.
We engage Africa's most influential, most relevant, and best communicators for the sake of the gospel.
We cultivate local and global partnerships in order to publish and distribute high-quality books and Bibles.
We create contextual content that meets the specific needs of Africa, has the power to transform individuals and societies, and gives the church in Africa a global voice.
Oasis is: Satisfying Africa's Thirst for God's Word. Learn more at oasisinternational.com.
About Anchor Distributors
With headquarters just east of Pittsburgh, Anchor Distributors is part of Whitaker Corporation, which also includes Whitaker House, Whitaker House Español, and Word Alive—our Canadian distribution division. A Christian, family-owned business established in 1970, Whitaker Corp. is dedicated to proclaiming the gospel to the lost and flooding the world with life-changing media of eternal value.
CONTACT: Boka Nyachieo-Ngumba, 630-578-1265