Oasis Audio announces expansion,
leadership changes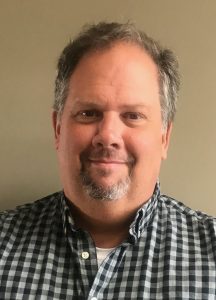 (Carol Stream, IL) — Oasis Audio and Domain Communications announce plans by Domain Communications to publish a branded line of home video products under the name, Oasis Family Media. The move builds on the company's mission "to publish stories and content that uplifts, inspires, and encourages positive values and personal growth" and expands the company's media publishing beyond audio books.
"The company has seen many changes over the last 25 years," comments Dave Morris, CEO of Domain Communications. "Yet through it all, our mission has remained the same – to serve the Christian, educational, and family market place with product that has a strong Christian and family friendly focus." Dave continues, "The Oasis brand has become recognized as the leader in inspirational and children's audio products. This expansion into video reflects our intentional long-term growth strategy."
Coincident to the launch of Oasis Family Media are several company changes. The parent company is being renamed Oasis Family Media LLC. Three divisions will now exist under its umbrella – Oasis Audio, publisher of inspirational audio books; Oasis Family Media, publisher of licensed and original content video; and Domain Communications, the audio recording studio and production arm of the company.
Oasis Audio Publisher Steve Smith is being promoted to head all three divisions. "I am very pleased to announce the promotion of Steve Smith to President of Oasis Family Media LLC," says Dave. "Steve is the face of Oasis and has been instrumental in building the brand. He has also been responsible for the significant growth we have experienced as a result of his strong leadership and communications skills." Steve will also retain the title of Publisher.
"I am also very excited that Jon Morris will be joining Oasis Family Media in the newly created position of VP of Operations," says Dave. "Jon brings with him considerable expertise in the technical areas and organizational skills that should serve the company well." Jon has a business finance degree from Calvin College in Grand Rapids, Michigan and for the last 15 years has worked at FIS Global as a Senior Managed Account Representative. "I am delighted at the opportunity to join the Oasis team and am eager to contribute to our bright future. I believe that God has great plans in store for us and I am excited to be involved as those plans unfold," comments Jon.
"The landscape is shifting in our industry and I see great untapped potential," says Steve. "In my new role and with Jon joining our team, I look forward to pursuing new opportunities to expand the impact of Oasis within and beyond the audio book markets."
Oasis Audio began in 1996 publishing inspirational and self-help audio titles. Over the years, the product selection expanded to include Bibles, non-fiction, fiction, children's and business audio titles. Today, Oasis Audio is the largest Independent Christian and inspirational audio book publisher in the US. To learn more, visit oasisaudio.com.
Domain Communications is a Chicago area recording studio and replication business producing professional spoken word audio for nearly 50 years. To learn more, visit domaincommunications.com.