Novelization of Kendrick Brothers' new movie, Overcomer, releasing July 2019 from Tyndale
House Publishers
Inspirational Sports Drama Showcases Journey toward True Identity in Christ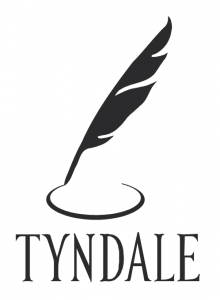 CAROL STREAM, ILL.—August 23, 2018—AFFIRM Films in partnership with Provident Films has announced next year's release of Overcomer, the highly anticipated sixth film from Alex and Stephen Kendrick (War Room, Fireproof, Courageous, Facing the Giants, Flywheel) in theaters throughout North America on Aug. 23, 2019. Filled with a powerful mix of faith, a twist of humor, and a ton of heart, the Kendricks' new venture tackles the vital issue of spiritual identity in a unique and fresh way.
In anticipation of the film's debut, Tyndale House Publishers, in partnership with renowned writer Chris Fabry, will release the novelization of the movie's captivating story based upon biblical themes from the book of Ephesians. Known for his rich character development and trademark lyrical prose, Fabry, who is a bestselling author of over eighty books for adults and children, will translate the Kendricks' new movie into an inspirational novel of three characters' journeys as each find and refine their true identity in Christ.
SYNOPSIS: Life changes overnight for coach John Harrison when his high school basketball team and state championship dreams are crushed under the weight of unexpected news. When the largest manufacturing plant shuts down and hundreds of families leave town, John questions how he and his family will face an uncertain future. After reluctantly agreeing to coach cross-country, John and his wife, Amy, meet an aspiring athlete who's pushing her limits on a journey toward discovery. Inspired by the words and prayers of a newfound friend, John becomes the least likely coach helping the least likely runner attempt the impossible in the biggest race of the year.
When asked about the project, Fabry shared, "I'm so excited about tackling another great story with the Kendricks." Regarding the process, he said, "I love asking questions about what's going on inside the people you see on the screen, so the book will give you all of the film plus some deeper looks at the backstory and other meaningful threads that can't fit into a two-hour film." He also shared that while "telling a great story is our goal . . . our deepest hope for the novel is to connect readers with their true identity. Our prayer for Overcomer is that people will realize who they are in Christ."
Director Alex Kendrick specifically requested Fabry's involvement. "We have great admiration for Chris Fabry's work and ministry heart. He was an absolute joy to work with on the novelization of War Room and was able to read the Overcomer script early and join us on set this summer to hear the message and heart behind this new film. We think he and Tyndale are the perfect partners for this project."
Tyndale publisher Karen Watson said, "We are honored to be part of this successful team. The Kendricks always illustrate a theme that speaks to a timely spiritual longing in our culture. We know that Chris's development of an 'extended cut' of the story line will enrich the experience of folks who love the film and can encourage others to see it."
Overcomer is currently in postproduction and is directed by Alex Kendrick, produced by Stephen Kendrick and Aaron Burns, with executive producer Shannon Kendrick, and the screenplay written by Alex and Stephen Kendrick. For more information on Overcomer, follow the movie on Facebook, Twitter, or Instagram at Overcomer Movie. For more information about Chris Fabry's Overcomer novelization, releasing in July 2019, please contact Katie Dodillet, katiedodillet@tyndale.com.
Chris Fabry is an award-winning author and radio personality who hosts the daily program Chris Fabry Live on Moody Radio. He is also heard on Love Worth Finding, Building Relationships with Dr. Gary Chapman, and other radio programs. A 1982 graduate of the W. Page Pitt School of Journalism at Marshall University and a native of West Virginia, Chris and his wife, Andrea, now live in Arizona and are the parents of nine children.  Chris's novels, which include Dogwood, June Bug, Almost Heaven, and The Promise of Jesse Woods, have won five Christy Awards™, an ECPA Christian Book Award®, and two Awards of Merit from Christianity Today. His eightieth published book, Under a Cloudless Sky, is a novel set in the coalfields of his home state of West Virginia. His books include movie novelizations, like the recent bestseller War Room; nonfiction; and novels for children and young adults. He coauthored the Left Behind: The Kids series with Jerry B. Jenkins and Tim LaHaye, as well as the Red Rock Mysteries and the Wormling series with Jerry B. Jenkins. Visit his website at www.chrisfabry.com.
Tyndale House Publishers, founded in 1962, is the world's largest privately held Christian publisher of books, Bibles, and digital media. Tyndale has published many New York Times bestsellers. The largest portion of its profit goes to the nonprofit Tyndale House Foundation, which makes grants to help meet the physical and spiritual needs of people around the world. Tyndale was founded to publish Living Letters, which later comprised part of The Living Bible, a contemporary paraphrase of the Bible that became a global publishing phenomenon. Tyndale now publishes the Holy Bible, New Living Translation (NLT), the translation of choice for millions of people.
AFFIRM Films produces, acquires, and markets films that inspire, uplift, and entertain audiences around the world. Since releasing its first theatrical film—the Kendrick Brothers' drama FACING THE GIANTS, in 2007—AFFIRM Films has released numerous quality faith-based films, including SOUL SURFER, based on the inspirational true story of surfer Bethany Hamilton; WHEN THE GAME STANDS TALL, the sports drama inspired by the story of the De La Salle Spartans; WAR ROOM, which hit No. 1 on the domestic box office chart; RISEN, which followed the epic biblical story of the Resurrection, as told through the eyes of a nonbeliever; and was the faith-based marketing partner with Columbia Pictures and TriStar Pictures for their films MIRACLES FROM HEAVEN and the No. 2 faith-based film of all time, HEAVEN IS FOR REAL. AFFIRM Films also released ALL SAINTS in August 2017 and the animated film THE STAR in partnership with Sony Pictures Animation and Columbia Pictures, in November 2017.  AFFIRM released PAUL, APOSTLE OF CHRIST on March 23, 2018, and will release the highly anticipated next Kendrick Brothers' film OVERCOMER on August 23, 2019.  AFFIRM Films is a division of Sony Pictures Worldwide Acquisitions (SPWA), a Sony Pictures Entertainment Inc. (SPE) company. AFFIRMFilms.com
Sony Pictures Entertainment Inc. (SPE) is a subsidiary of Tokyo-based Sony Corporation. SPE's global operations encompass motion picture production, acquisition, and distribution; television production, acquisition, and distribution; television networks; digital content creation and distribution; operation of studio facilities; and development of new entertainment products, services, and technologies. SPE's Motion Picture Group production organizations include Columbia Pictures, Screen Gems, TriStar Pictures, Sony Pictures Animation, Stage 6 Films, AFFIRM Films, and Sony Pictures Classics. For additional information, visit http://www.sonypictures.com/corp/divisions.html
Provident Films, a division of Provident Music Group, develops, produces, and markets faith-based films. Nashville-based Provident Music Group, a division of Sony Music Entertainment, has served for more than three decades, worldwide, as a leader in inspiring entertainment.
Kendrick Brothers Productions is the company of brothers Alex, Stephen, and Shannon Kendrick that exists to honor Jesus Christ and make His truth and love known among the nations through movies, books, curriculum, and speaking. By prayerfully blending engaging stories with doctrinal integrity, the Kendricks seek to encourage and inspire viewers and readers with resources that impact their spiritual lives and strengthen their families and personal relationships.
Overcomer Novel PR Contact: Katie Dodillet,Tyndale House Publishers, 630-784-5275 katiedodillet@tyndale.com
Overcomer Movie PR Contact: Jennifer Willingham,Icon Media Group, 615-483-4729, Jennifer@IconMediaGroup.com