New York Times bestselling author Jemar Tisby announces Young Reader Edition of "How to Fight Racism: A Guide to Standing Up for Racial Justice"
How to Fight Racism Young Reader's Edition releases January 4, 2022, pre-orders available now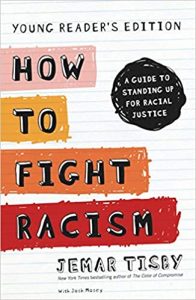 Grand Rapids, MI – September 24, 2021 – Bestselling Zondervan author Dr. Jemar Tisby announced his upcoming book for kids ages 8 – 12, How to Fight Racism Young Reader's Edition: A Guide to Standing Up for Racial Justice is available for pre-order. The book from Zonderkidz will release January 4, 2022 (ISBN 9780310751045, $16.99, 240 pages). In the book, Tisby uses history to explore how racism has affected America since before its founding and how it has continued to grow, as well as examines how social justice is rooted in the Christian faith. In a format that provides a handbook and tools for pursuing racial justice, young readers will discover real-world examples of change they can put into action in their world.
"We're living in a time of dramatic racial upheaval and kids are noticing. They see and hear more than we think. But fighting racism is too important to leave our kids without adequate guidance. They should learn about race, racism, and what to do about it from the adults in their lives who care about them most," says Tisby, also the author of the adult trade books How to Fight Racism (Zondervan) and The Color of Compromise (Zondervan). "If you want kids in your life to stand up for racial justice, then this book is their guide to those all-important topics."
"Books like Dr. Tisby's are in demand by Christian parents who want to talk about racism with their children, but aren't sure where to start," says Megan Dobson, Vice President and Publisher of Zonderkidz, the children's book division of Zondervan. "We are proud to be partnering with Jemar, who is a former middle school teacher and principal and respected expert in this area, on this important effort helping kids to be the change in their schools, their neighborhoods, and among friends and strangers and in the world."
The book is now available for pre-order everywhere books are sold. A media tour will be a part of the book launch during the month of January. All media inquiries can be directed to jessica.westra@harpercollins.com. Advance copies can be requested through NetGalley.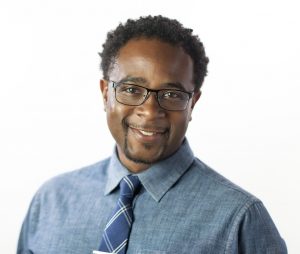 More about Dr. Jemar Tisby:
Dr. Jemar Tisby is the founder of The Witness, Inc., an organization training the next generation of Black Christian leaders. He is also the cohost of the Pass the Mic podcast and the author of the New York Times bestseller The Color of Compromise: The Truth About the American Church's Complicity in Racism and more recently, How to Fight Racism: Courageous Christianity and the Journey Towards Racial Justice, both published by Zondervan. He has spoken nationwide at conferences, and his writing has been featured by the Washington Post, CNN, and The Atlantic. Tisby received his PhD in history at the University of Mississippi studying race, religion, and social movements in the twentieth century. 
He can be found at www.jemartisby.com; on Instagram, Facebook and Twitter @JemarTisby; and on Substack at JemarTisby.Substack.com
Zonderkidz™, the children's division of Zondervan, inspires young lives through imaginative, innovative and educational resources that represent a Christian worldview and build up God's children and teens. For additional information, please visit www.zonderkidz.com.
Zondervan is a world-leading Bible publisher and provider of Christian communications. Zondervan, as part of HarperCollins Christian Publishing, Inc., delivers transformational Christian experiences through its bestselling Bibles, books, curriculum, academic resources and digital products. The Company's products are sold worldwide and translated into nearly 200 languages. Zondervan's offices are in Grand Rapids, Michigan. For additional information, please visit www.zondervan.com.
Media Contact:
Jessica Westra, Director of Publicity, Zonderkidz; Jessica.Westra@harpercollins.com, 616-403-6628