New York Times bestselling author Francine Rivers to release "The Lady's Mine" in 2022
The Lady's Mine, a historical romance set in the Wild West, to be published by Tyndale House Publishers in February 2022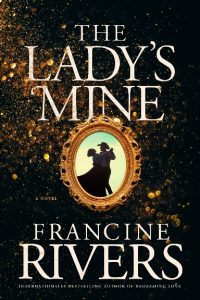 CAROL STREAM, ILL. — (June 25, 2021) — Tyndale House Publishers is pleased to announce an upcoming release from award-winning, bestselling, and beloved author Francine Rivers. In The Lady's Mine, available in stores and online starting February 8, 2022, Rivers returns to the California frontier with a sweeping, romantic tale of a displaced New England suffragette, a former Union soldier disinherited by his Southern family, and the town they join forces to save.
In 1875, Kathryn Walsh arrives in tiny Calvada, a mining town nestled in the Sierra Nevadas. Falling in love is the furthest thing from her mind. Banished from Boston by her wealthy stepfather, she has come to claim an inheritance from the uncle she never knew: a defunct newspaper office on a main street overflowing with brothels and saloons, and a seemingly worthless mine. Moved by the oppression of the local miners and their families, Kathryn decides to relaunch her uncle's newspaper—and then finds herself in the middle of a maelstrom, pitted against Calvada's most powerful men. But Kathryn intends to continue to say—and publish—whatever she pleases, especially when she knows she's right.
Matthias Beck, owner of a local saloon and hotel, has a special interest in the new lady in town. He instantly recognizes C. T. Walsh's same tenacity in the beautiful and outspoken redhead—and knows all too well how dangerous that family trait can be. While Kathryn may be right about Calvada's problems, her righteousness could also get her killed. But when the handsome hotelier keeps finding himself on the same side of the issues as the opinionated Miss Walsh, Matthias's restless search for purpose becomes all about answering the call of his heart.
Everyone may be looking to strike it rich in this lawless boomtown, but it's a love more precious than gold that will ultimately save them all.
Of this upcoming release, publisher Karen Watson shares, "The Lady's Mine will hit just the right notes with readers at just the right time. Part Taming of the Shrew with a little bit of Oklahoma! in the mix, Francine paints a lighthearted tale of a young woman caught in the tension between her social conscience and her own need for spiritual change. Never one to ignore critical social issues, Francine shows the challenges of imperfect people trying to make a difference. And all of this told with clever dialogue, humor, and a romance to cheer for! We couldn't be any more excited about this delightful new release from Francine."
Regarding her novel, Rivers comments, "Do you ever look back and wish you had a do-over opportunity? COVID-19 hit shortly after my husband and I returned from South Africa and the filming of Redeeming Love. All trips on our schedule were canceled and we joined the masses of shelter-in-place citizens. It seemed the perfect time to reimagine and rewrite a story that's been with me for decades, something addressing serious issues with humor and grace. Life had become too somber to add heaviness to it. We all need to laugh, even when days are dark—maybe even more so during those times. And we all want change and a happy ending.
"So, here it is, my COVID book, harkening back to my roots as a romance writer and addressing the question 'Can one person impact an entire community?' I hope you will have as much fun reading the story as I had writing it."
The launch of Rivers's new novel will be supported by significant marketing and PR campaigns.
For more information or for media inquiries, please contact Katie Dodillet, katiedodillet@tyndale.com.
The Lady's Mine by Francine Rivers
ISBN 978-1-4964-4757-9
Hardcover: $27.99
Releases February 8, 2022
Tyndale.com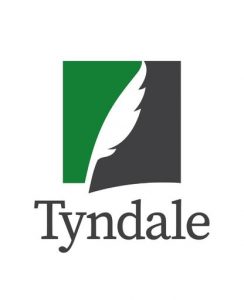 Since its founding in 1962, Tyndale House Publishers has been a voice to trust for generations of readers. Today, Tyndale is one of the largest independent Christian publishers in the world. Tyndale's mission is to make the Bible accessible to as many people as possible in language that they can relate and respond to. Tyndale publishes the Holy Bible, New Living Translation (NLT), and offers nonfiction books that equip readers with Christ-centered insight, counsel, and life-improving stories. In addition, Tyndale publishes fiction from fresh new voices and celebrated authors alike, capturing the imagination of millions of readers. With a deep understanding of the importance of nurturing future generations, Tyndale also publishes children's products that make God's Word and wisdom come alive. Tyndale's independent status allows it to follow its founding model, giving a majority of annual revenue—more than $110 million throughout its history—to charitable missions. With every book purchased, Tyndale readers help meet the physical and spiritual needs of people around the world.
Contact: Katie Dodillet, katiedodillet@tyndale.com, 630.784.5275
---
Tyndale and Tyndale's quill logo are registered trademarks of Tyndale House Ministries.