New Growth Press hires Rush Witt as Acquisitions Editor for Biblical Counseling Resources
Greensboro, NC – New Growth Press is excited to announce Rush Witt as Acquisitions Editor for Biblical Counseling Resources.
Witt brings nearly twenty years of biblical counseling experience along with a careful, personal approach to helping authors succeed through publishing. Now with New Growth Press, he will continue helping counseling-minded authors develop lasting resources to strengthen the Church in the care of souls. Witt holds a D.Min. in Counseling from Southeastern Seminary (Wake Forest) and is a Fellow with the Association of Certified Biblical Counselors.
In his role prior to joining New Growth Press, Witt worked with new and seasoned authors who successfully published dozens of impactful resources. Barbara Juliani, Vice President of New Growth Press, said "We're very excited to have Rush on board. His experience in publishing, depth of biblical counseling knowledge, and personal rapport with authors will complement our mission to publish gospel-centered, Bible-based resources for personal and spiritual growth."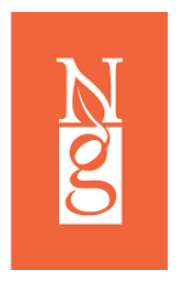 Rush will work remotely from Columbus, Ohio, where he pastors a thriving church.
More information about the kinds of books and authors Rush will develop is available at the company's webpage, www.newgrowthpress.com. Interested authors may contact Rush by email (rush@newgrowthpress.com) or phone (614-470-4047).
About Rush Witt:  Rush and his wife Kathryn have five children: Hannah, Sophie, Josiah, Ezra, and Ella Grace. They enjoy the Bexley pool in the summer, the snow in the winter, and at other times fishing from a tiny boat. Kathryn spends time homeschooling the kids and serving in their church. Rush has M.Div. and D.Min. degrees in Counseling from Southeastern Seminary. Along with his work with authors and books, he pastors Paramount church. Rush is a Fellow within ACBC, and the author of Diehard Sins (P&R, 2018).
New Growth Press publishes gospel-centered Christian books, small group, and children's Bible resources for discipleship, biblical counseling, and missional ministry. For more information about other releases from New Growth Press, visit www.newgrowthpress.com
Media Contact: Audra Jennings – audra@newgrowthpress.com – 903-874-8363