New Growth Press announces addition of Alecia Sharp
as Creative Director
Greensboro, NC—New Growth Press is delighted to announce the addition of Alecia Sharp to their team as Creative Director. Sharp will be oversee the shaping of creative design strategy across all areas, including cover design, marketing, branding, web design, and editorial platforms.
"Alecia brings to New Growth Press a wealth of experience, including her time as creative director at Christianity Today. She will be leading a strong design team that has already produced award-winning cover design and illustrated children's books. We are looking forward to her innovative guidance to take our design and branding to the next level," shares Barbara Juliani, Vice President and Editorial Director of New Growth Press.
Sharp previously served 15 years at Christianity Today as a designer and art director for CT magazine and various other publications including Ignite Your Faith, Christian College Guide, Your Church, Today's Christian Woman, Outcomes magazine, and a variety of special issues. For the past six years, she provided leadership ministry-wide as Creative Director at Christianity Today and provided strategy for appropriately unifying design approaches across all CT brands. As part of her role, Sharp collaborated with the editorial, marketing, and publishing teams on strategy and execution.
"I am so thrilled to be joining the New Growth team and to have an opportunity to continue bringing my skills to bear at a Kingdom-minded organization—especially one where I have the opportunity and responsibility to make content beautiful, accessible, and compelling for adults and children alike," says Sharp.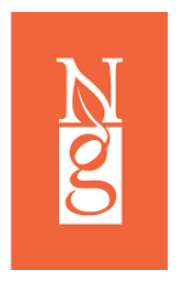 Since 2006, New Growth Press (NGP) has provided churches, families, and individuals with life-changing books, small group resources, and minibooks that are grounded in scriptural truth and the gospel of grace. NGP strives to proclaim truth, mercy, and the transforming power of the gospel to a needy world, offering a biblical-counseling approach to tough issues in relationships, marriage, and parenting and publishing discipleship materials for all ages and missional resources to equip the church. NGP produces resources that are theological robust, meet the needs of the Christian community, and point people all over the world to Christ.
For more information, contact:
Audra Jennings – audra@newgrowthpress.com – 903-874-8363