Nancy DeMoss Wolgemuth, founder of Revive Our Hearts, named
General Editor of forthcoming Bible project
Partnership with Holman Bibles will feature the CSB Translation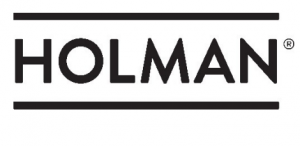 Nashville, TN (January 15, 2021) — Nancy DeMoss Wolgemuth, Founder of Revive Our Hearts, will serve as General Editor for the study notes in a new Bible from Holman Bibles (B&H Publishing). The project, which is underway now with a 2024 target release date, will feature the Christian Standard Bible® (CSB) and fresh content leveraging Nancy's decades-long ministry of Bible teaching.
Revive Our Hearts has impacted women worldwide by elevating God's Word and inviting them into freedom, fullness, and fruitfulness in Christ. As founder and the lead Bible teacher, Nancy DeMoss Wolgemuth brings a passion for Christ and his Word to the ministry's digital outreaches, conference messages, books, and her two daily syndicated radio programs. The new Bible project in the CSB reinforces the ministry's commitment to the transforming power of Scripture.
"From the time I was a young girl, the Word of God has been a cherished gift and foundational to every aspect of my life and ministry," explains Nancy DeMoss Wolgemuth. "As I have soaked in and taught Scripture through the years, my heart has become increasingly enthralled by the beauty of Christ and awed by the 'old, old story of Jesus and his love.' Now, as many of my personal reflections and teaching notes are to be published alongside the Christian Standard Bible (CSB) text, I hope to encourage others to plumb the riches of his Word for themselves and to experience its life-giving impact in a greater way. As this project is launched, I'm deeply grateful for the opportunity to partner with the exceptional team at Holman Bibles to publish a devotional study Bible which will magnify Christ and reflect his truth into the hearts of readers around the world."
"Through her books, podcasts, and speaking events, there are millions who have benefited from Nancy's faithful ministry over the decades," offers Andy McLean, Publisher for Bible & Reference, Holman Bibles, "All of us at Holman Bibles couldn't be more honored at the opportunity to extend the Christ-exalting legacy Nancy's ministry has come to represent through the publication of a CSB Bible featuring content captured from her years of walking through Scripture."
Study and devotional resources, to be published alongside the CSB Bible text, will include:
Study notes and insights from Nancy DeMoss Wolgemuth's writing and teaching ministry
Devotional content from Nancy's decades of personal meditation and journaling of the Word
Articles and callouts, from Nancy's teaching, featuring key biblical themes
Profiles of men and women of Scripture whose lives point us to Christ
Special emphasis on the grand, redemptive narrative of Scripture and the person & work of Jesus
This Bible project will feature the highly readable, highly reliable text of the Christian Standard Bible® (CSB). The CSB captures the Bible's original meaning without sacrificing clarity, making it easier to engage with Scripture's life-transforming message and to share it with others.
Nancy DeMoss Wolgemuth is the founder and lead Bible teacher for Revive Our Hearts, a ministry dedicated to calling women to freedom, fullness, and fruitfulness in Christ. For the past two decades Nancy has pointed women to God's Word and invited them to experience true heart revival through two nationally syndicated audio programs -– "Revive Our Hearts" and "Seeking Him," both produced in Spanish as well as English on 1,100 unique radio outlets over 2,000 times daily. Nancy has authored more than twenty books and Bible studies. Her books have sold more than four million copies and are reaching the hearts of women around the world. Nancy and her husband Robert live in southwest Michigan. www.ReviveOurHearts.com
Holman Bibles is the oldest Bible publisher in North America, publishing high quality Bibles and reference resources that are trustworthy, accessible, and useful for the pursuit of lifelong discipleship. Print and digital releases include the CSB Tony Evans Study Bible as well as the Tony Evans One Volume Commentary, The She Reads Truth Study Bible, and the Rainbow Study Bible with over 3 million copies sold. Holman Bibles is a subsidiary of B&H Publishing Group. www.BHPublishingGroup.com
Media Contact: Pamela Muntsinger, MMPR, Pamela@mmpublicrelations.com 615-294-5073